Advanced Engineering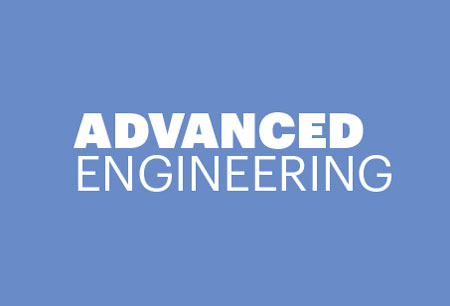 Advanced Engineering
UK, Birmingham
Book Online for Advanced Engineering
Book Now
A Brief Overview of Advanced Engineering
Advanced Engineering attracts a lot of attention from the composite materials industry. Not just in the UK, but Europe at large. The international trade fair has much to offer exhibitors from packed forums and other support events to excellent networking opportunities. As an exhibitor, you're in the pefect place to reconnect with old clients and convert new ones as well as see the future of the industry in one place.
Book hotels close to the NEC next time you're attending Advanced Engineering with the services of GETA ltd. We're here to make planning your business trip effortless and affordable. You have your choice from the best hotels in Birmingham, whether you want a large apartment or are on the lookout for budget accommodation. All you have to do is give us a price and we'll send you the top hotel offers within hours.
Why Your Visit Is Worth It
An exhibitor booth at Advanced Engineering is a great investment in your business whether you are established or a startup. Business is high on the agenda and the trade fair continuously grows and changes:
550+ international exhibitors
15,000+ international trade visitors
5% increase in attendance in 2019
90% of all exhibitors met their objectives
Industry Relevance
Advanced Engineering ranks as the biggest trade fair for the composites industry in the UK, which makes it the number one destination for manufacturers and buyers. The event operates from the NEC in Birmingham, UK and editions are scheduled every year towards the start of November. In terms of products, the exhibition halls cover the entire processing chain with halls divided between specific industries. The theme zones are Composites Engineering, Aero Engineering, Automotive Engineering, Performance Metals Engineering and Connected Manufacturing. Apart from the big networking opportunities, visitors can attend four forums in total – Aero Engineering, Connected Manufacturing, Auto Engineering and Composites Engineering. Each forum has its own program with specialist talks and presentations that tackle subjects such as market opportunities and more.
Who Are You Going to Meet?
Advanced Engineering is a magnet for big brands. In attendance, you'll see Dyson, Peugeot, NHS, Williams, Audi, Bosch, Airbus, BMW, Tata and Renault among others. Trade visitors come from a variety of industry backgrounds, but the most popular at a little over one-fifth are professionals from the manufacturing industries. They are followed by the automotive, aerospace, composites, medical, performance metals, civil nuclear and even academia. A third of all visitors are engineers of some sort and the rest make up for the higher rungs of company management. Exhibitors can meet with managers, owners, head of departments, consultants and CEOs aplenty. A new edition for the upcoming edition will be the Space & Satellite Engineering mini-zone, which focuses on opportunities in the UK space and satellite supply chain.
How to get to Advanced Engineering

On Foot
from Birmingham Airport is 22 min walk

By Car
from Grand Central Metro Station Birmingham is 22 min car drive
from Birmingham Airport is 2 min drive

By Public Transport
from Grand Central Metro Station Birmingham take a train to the aiport and from there you have additional 22 min walk
Hotels
Venue