Turn All Business Travel Into a Holiday
with a Team That Understands
What You Need
AEEDC
AEEDC
UAE , Dubai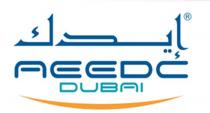 Don't miss out on the latest breakthroughs, innovations and general progress made in the field of dental medicine. AEEDC is an acclaimed international exhibition for the stomatology professionals held in Dubai, UAE, with the aim to showcase a brighter future for dentistry. It is expected for attendance to reach a new height during the three-day program kicking off in February. Secure the right hotel accommodation early and get the best deals on AEEDC through GETA ltd.
Why waste time, energy and resources on looking for the ideal rooms for the conference when GETA ltd can organize your entire business trip in a day. We have the right connections to all hotels, resorts and residences in Dubai and can easily find you rooms sitting comfortably in your price range. You save money on your stay and also are positioned close to great public transport hubs that makes commuting effortless. This allows you to perform better at AEEDC whether you're networking with leading dental and paradental professionals or attend the numerous lectures, workshops, hands-on courses and seminars.
It's easy to stay up to date with the rapid changes in the dental industry, when you leave your travel arrangements to GETA ltd.
GET A FREE QUOTE
Looking for a hotel accommodation for particular trade show or exhibition.
Send us a general enquiry and we will find the best options for you