air cargo Europe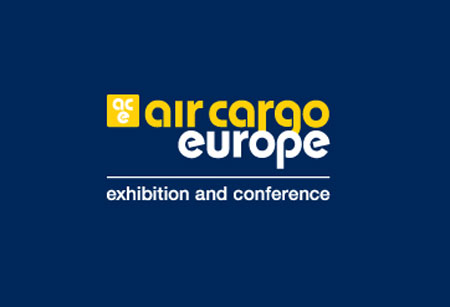 air cargo Europe
Germany , Munich
Book Online for air cargo Europe
Book Now
Covid-19 Update
Air cargo Europe 2023 will take place at the same time as Transport Logistic 2023. The hybrid event will take place at Messe Munich in Munich, Germany. The events will take place between May 9, 2023, and May 12, 2023. The venue will be equipped with the most up-to-date Covid-19 prevention measures, such as the 3G entry policy and social distancing guidelines.
A Brief Overview of Air Cargo Europe
Air Cargo Europe ranks as the top exhibition in the world for the air logistics sector. The event has emerged as part of Transport Logistic and serves as the big connector between supply and demand on a global level. If you want to see new technologies first hand, Air Cargo Europe is where you go to research new machinery, services and products.
GETA ltd provides accommodation for trade shows across the whole world. No destination is too far away and we work with every budget. Discover the best hotel offers in Munich and make major savings. Whether you seek economy rooms or upscale suites, GETA ltd sends you a list of suitable hotels near Messe München. Quality, fair price and an excellent location. That's what you can expect for your online hotel booking for Air Cargo Europe. All done within a business day.
Why Your Visit Is Worth It
There's no better place for you to make a mark in your sector than Air Cargo Europe. The trade event prioritizes business connections and networking. People attend with the intention to browse and place orders. A booth at Air Cargo Europe guarantees a quick turnaround on investment and returning home with a list of qualified sales leads. Here is why:
• 2374 international exhibitors from 63 countries and regions
• 64,000+ international trade visitors from 125 countries
• 97% overall rating for the exhibition
• 95% visitor satisfaction rate
Industry Relevance
Air Cargo Europe formed as a separate event from Transport Logistic in 2003, when it became clear that professionals from the air logistics sectors needed their own event to network and conduct business. The event is still held alongside with Transport Logistic every two years at the start of May at Messe München. Its main purpose is to create the right conditions for purchasing and the exhibition halls present aircraft, air-freight, airport equipment, RFID, utility vehicles, navigation aids, handling services, communication systems and information systems. We also have to mention the Air Cargo Europe conference. The conference invites top names in the industry to tackle today's challenges and talk policy.
Who Are You Going to Meet?
Etihad Cargo, Katowice Airport GTL SA, Kales Airline Services, ULS Airlines Cargo, OceanX AG and other established brands are frequent exhibitors at the exhibition. Visitors come from all over the world. The biggest numbers are from Europe: Finland, Switzerland, France, Spain, Italy, the Netherlands, the UK and Poland. They are then followed by Canada, Oman, the UAE, China, India, Iran and Japan. The types of visitors include airlines, airports, forwarding agents, cargo handling companies, express services, logistics providers, charter brokers, general sales agents and security services. Air Cargo Europe attracts high-ranking professionals such as department heads, board members and managing directors. But there's also a lot of skilled workers, civil servants and even students, who are looking to get a taste of their future careers.
Past Editions
2021
Air Cargo Europe's 2021 edition featured 8500 participants who attended 87 conference sessions. The event was held as a digital trade fair between the dates of 4.05.2021 and 6.05.2021. Due to the ongoing pandemic, such a format change was required. The event was held in conjunction with Transport Logistic 2021.
Past editions
air cargo Europe 2021
04.05.2021 - 07.05.2021
Edition was held digital to prevent the fast spread of COVID-19.
air cargo Europe 2019
04.06.2019 - 07.06.2019
AIR CARGO EUROPE 2017
09.05.2017 - 12.05.2017
How to get to air cargo Europe

On Foot
45 min Bike ride from HBF

By Car
From Munich HBF ~30 min
From Munich International Aiport - 30 min

By Public Transport
From Munich HBF with U2 (13 stops) for 23 min to Station Messestadt West
From Munich International Aiport - S8 to Munich Daglfing Station /1 min transfer to Daglfing Bahnhof Ost/ and then with bus 183 to Messestadt West ~ 55 min
Hotels
Venue