Asansor Istanbul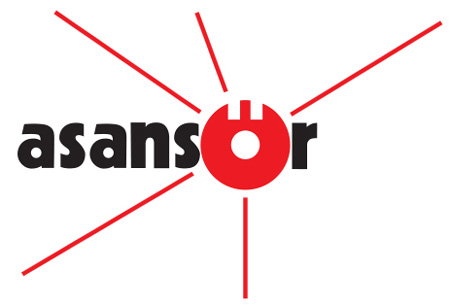 Asansor Istanbul
Turkey , Istanbul
Book Online for Asansor Istanbul
Book Now
The Latest News on COVID
March 9th – March 12th, 2023 mark the return of Eurasia Asansör in Istanbul, Turkey. ITF İstanbul Trade Fairs and CNR Holding are already have experience running a safe trade fair during the pandemic and have received positive feedback on the successful 2022 edition. It is time to bring back live trade events and trade visitors working in the Eurasian elevator industry demonstrate a high level of excitement to return to a normal, regular event. Of course, Istanbul Expo Center is completely outfitted to minimize the potential infections with COVID-19. There will be testing on site, mandatory masking, social distancing and regular disinfection.
A Brief Overview of Eurasia Asansör
No other exhibition for elevator, lift and escalator technology can compete with Eurasia Asansör when it comes to its market value. The Eurasian market is one of the most valuable worldwide and Turkey has developed itself as a top lift exporting country. The exhibition attracts visitors because they're able to perform market research, see the new trends and make all their purchases in one place.
GETA ltd has more than a decade of experience in the business travel sector. Quality, care and commitment to our customers are key. Find out the best hotel rates close to Eurasia Asansör and reach Istanbul Expo Center in minutes. No matter where you want to stay in Istanbul, we have the perfect hotel deal at just the right price. Large groups are always welcome and we make sure all your needs are taken care of!
Why Your Visit Is Worth It
One of the main selling points for exhibitors is the location of Eurasia Asansör. Turkey is located strategically between Eastern Europe, North Africa, the Commonwealth of Independent States, Central Asia and the Middle East. This opens doors to so many international markets. The numbers are also more than exciting:
• 250+ international companies have booth
• 31,500+ total trade visitors
• 3000+ international trade visitors
• 100+ countries
• 25,000 sq. metres of exhibition area
Industry Relevance
First established in 2014, Eurasia Asansör services the greater Eurasian region and creates bridges between the East and the West. The international exhibition is based in Istanbul, Turkey and takes full advantage of its strategic location to create a thriving, international business community. The editions are held at Istanbul Expo Center every two years towards the beginning of September. The pandemic has changed the scheduling a little bit, so be sure to check in when the next edition will be held. Eurasia Asansör serves as a major benchmark for industry as a whole and presents all the innovations in elevator, lift and escalator technology. Product launches remain a popular part of the exhibition. The product portfolio includes machine and motor systems, control systems, signaling and electronic systems, cabins and cabin carcasses, landing and cabin doors, rail and accessories.
Who Are You Going to Meet?
NAGEL, Bulut Makine, FABRE Asansör, GENEMER, Aybey Electronik, KEPI, Integra Asansör and Mikrolift are some of the major exhibitors at the exhibition. The high quality of companies at Eurasia Asansör also attracts serious buyers. Just last edition saw 30 purchasing committees from Germany, Spain, Bulgaria, Brazil, Mexico, Egypt, Qatar, Algeria, Morocco, Ukraine, Georgia, Iran, and Pakistan. This gives you ample opportunity to break into a variety of international markets and diversify your revenue stream. As far as the audience goes, you get to network with installation, contracting and maintenance companies; parts suppliers, contracting and construction companies, and parts manufacturers.
Previous Editions
2022 Edition
Asansor Istanbul 2022 occurred as a face-to-face trade show between 10.03.2022 and 13.03.2022 at the Istanbul Expo Center. The event featured around 400 companies from 30 countries. To protect the attendees due to the Covid-19 pandemic, the venue featured strict safety measures such as the latest entry policy. According to this regulation, attendants had to present documentation such as negative test results before entry.
Past editions
Asansor Istanbul 2022
10.03.2022 - 13.03.2022
Asansor Istanbul 2021
25.03.2021 - 28.03.2021
Cancelled because of Covid-19
How to get to Asansor Istanbul

On Foot
Istanbul Airport – not advisable
Istanbul Otogar Bus Terminal – not advisable

By Car
Istanbul Airport – 45 mins via D569 and Kuzey Marmara Otoyolu
Istanbul Otogar Bus Terminal – 1hr5mins via Avrupa Otoyolu/O-3/E80

By Public Transport
Istanbul Airport – not advisable
Istanbul Otogar Bus Terminal – 1hr25mins via transports 34BZ and M1A
Hotels
Venue