BIOLIFE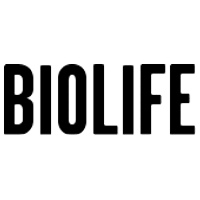 BIOLIFE
Italy , Bolzano
Proponents of the organic lifestyle will be happy to attend BIOLIFE – the definitive fair for biological products, catering, wine, food and all things organic. It's no surprise it's held in Bolzano, Italy, a country known for its high regard for cuisine and food preparations. The fair takes place in November for three days filled with talks, tastings and presentation of the healthiest products from around the world. Make sure your trip starts off smoothly with an affordable hotel to book with a little help from GETA ltd.
GETA ltd provides you with a comprehensive list of accommodation options that keep you in the green where your budget is concerned and save you time on a commute, because you'll be a short distance away from the BIOLIFE. This advantageous positioning ensures you save your energy and focus on the dynamic program that include seminars and demonstration of culinary skills by renowned chefs that show how easy it is to cook organic.
Whether you're an end customer or business representative there is always something of value at the BIOLIFE fair.
Past editions
BIOLIFE 2021
04.11.2021 - 07.11.2021
How to get to BIOLIFE

On Foot
Bolzano-Dolomiti Airport – 19 mins via Flughafen Francesco Baracca Strasse and Luigi Galvani Str.
Bolzano Railway Station – 50 mins via Trientstrasse

By Car
Bolzano-Dolomiti Airport – 5 mins via Flughafen Francesco Baracca Strasse, Via Statale 12 and Bruno-Buozzi-Strasse
Bolzano Railway Station – 11 mins via Claudia Augusta Strasse

By Public Transport
Bolzano-Dolomiti Airport – 12 mins via 208
Bolzano Railway Station – 6 mins via REG
Hotels
Venue