BUDMA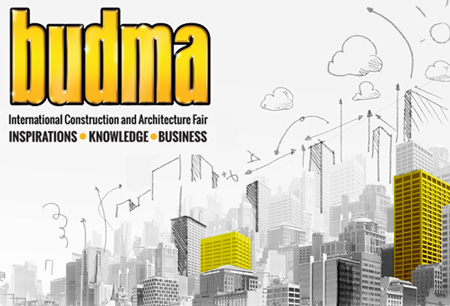 BUDMA
Poland , Poznań
Covid-19 Event Update
BUDMA 2023 will take place between the 31st of January and the 3rd of February 2023. Organisers stressed that an extensive COVID-19 safety plan will be implemented. Among the safety measures that will be put in place at the Poznań International Fair is the 3G admittance policy. Attendees will be required to present paperwork, such as proof of recovery certificates before entry. Because of the travel bans, they must also present the documents upon arrival in Poland by plane or ferry.
Introduction of BUDMA
Remain well-informed about the achievements, breakthroughs and best practices in the world of construction and architecture with a visit to BUDMA. This international trade fair is taking place in Poznań, Poland where over 800 exhibitors have been invited to showcase their latest technologies, equipment and materials. Thousands are setting their sights on attending, so don't leave your hotel accommodation for the last possible moment. GETA ltd is here to organize your entire business trip.
BUDMA has established itself as the leading construction event for Eastern Europe and also sees participation from over 60 countries. Attendance sits on average of 45,000 visitors – all architects, traders, buyers and investors. The first day of the fair is dedicated to Distributor Day, where stores and construction materials distribution networks register high direct sales and generate numerous leads. For this reason, you need BUDMA hotels that allow you to save on your travel expenses and position you strategically close to the action for additional networking opportunities. GETA ltd makes it all happen.
Just tell us your budget and we'll get you the hotel rooms that turn your trip into a success!
Previous Editions
2022 Edition
BUDMA 2022 was held as a live trade fair at the Poznań International Fair in Poland, amidst strict coronavirus safety measures. This included the over 1000 attendees including the more than 350 exhibiting companies maintaining a safe distance of 1.5 metres.
Past editions
BUDMA 2022
01.02.2022 - 04.02.2022
BUDMA 2021
02.02.2021 - 05.02.2021
Cancelled because of COVID-19
BUDMA 2020
04.02.2020 - 07.02.2020
BUDMA 2019
12.02.2019 - 15.02.2019
How to get to BUDMA

On Foot
Poznan Airport – not advisable
Poznan Main Station – 2 mins via Głogowska

By Car
Poznan Airport – 20 mins via Bukowska/DW307
Poznan Main Station – 8 mins via Dworcowa

By Public Transport
Poznan Airport – 46 mins via 159
Poznan Main Station – not available
Hotels
Venue