CeMAT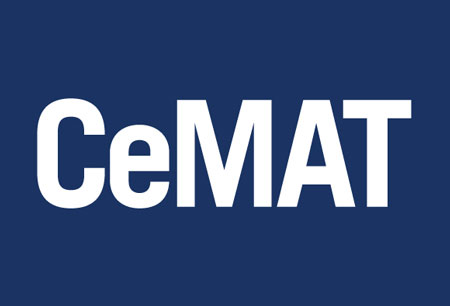 CeMAT
Germany , Hannover
Covid-19 Event Update
CeMAT, which has been assimilated by Hannover Messe, will return in May and June 2022 as a hybrid edition. Because of the ongoing pandemic, the hybrid event has been postponed. After extensive discussions with the exhibitor advisory committee as well as the partner organisations VDMA and ZVEI, the event has been rescheduled. Hannover Messe 2022 will return to Messe Hannover with a new concept from May 30th to June 2nd, 2022. The next edition will be held under strict COVID-19 safety measures. Among the implemented measures will be a rigorous 3G entrance policy and social distancing regulations. Before entering the venue, attendees must show their immunisation passports, proof of recovery, or negative test results. They also have to maintain a social distance of 1.5 metres. The trade show will feature new digital components. These will allow exhibitors and professionals who are unable to attend in-person to take part in the event. "Industrial Transformation" will be the central theme. Digitalisation and industry decarbonisation will be the main themes.
A Brief Overview of CeMAT
CeMAT concerns itself with the current state in material handling, transportation and storage with a focus on presenting the latest technological innovations in logistics & transportation engineering. The international expo has found its home in Hannover, Germany and organizers are seeing steady trends towards growth in attendance. Each edition strives to bring high-impact programming with leading speakers in the field.
Business trips are tough to organize on your own, but especially when the clock is ticking and you need hotel accommodation before prices rise. GETA ltd comes in to take the work off your hands. It takes us a business day to produce a list of hand-picked deals on hotels for the next edition of CeMAT. We plan with your budget in mind and always look for the best location with access to ample public transport. Call us and get your best prices for hotels for CeMAT today!
Why Your Visit Is Worth It
One reason to attend CeMAT is the sheer volume of information and line-up of machinery that's going to be on display, but if you need more, here are some statistics to make you invested:
80,300 square feet of exhibition space are dedicated;
623 exhibitors showcase, out of which two thirds come from outside Germany;
71,000+ trade visitors are attending, out which nearly a third come from outside Germany.
Industry Profile
CeMAT is among the youngest exhibitions to be in operation only since 2005, but has found a lot of success in the fact it's co-held with another major trade fair in Hannover – the Hannover Messe, whenever both are held in the same year. CeMATT runs on a biennial basis and admits only trade visitors with direct experience in the intralogistics industry. The brand has been successful enough to launch satellite events in four other locations – China, India, Russia and South America. Most of the focus falls squarely on the concept of Industry 4.0 as can be seen in the programming. There are guided tours along with multiple events such as the LOGISTICS 4.0 FORUM, LOGISTICS SOLUTIONS FORUM and YOUNG TECH ENTERPRISES.
Who Are You Going to Meet
The short answer to this question is everyone – CeMAT has a serious role to play within the broad logistics industry as you can see how the show space is divided into several themed areas. These include Pick & Pack, Move & Lift, Store & Load, Logistics IT, Manage & Service. In this sense, exhibitors represent a variety of backgrounds from manufacturers and service providers to tech companies and software developers. The entire value chain is represented auto ID/RFID, complete logistics services, FTS, hoists, cranes, e-logistics services, industrial doors, industrial gates, order picking technology, packaging technology, pallets and port handling equipment. The products also determine the visitors – representatives of transport firms, postal services, e-commerce giants and wholesalers, importers and exporters.
Past editions
CeMAT 2021
12.04.2021 - 16.04.2021
Edition was held digital to prevent the fast spread of COVID-19.
CeMAT 2020
13.07.2020 - 17.07.2020
Cancelled because of Covid-19
How to get to CeMAT

On Foot
from Hbf ~35 min with a bike
1h 20 min bike ride

By Car
From Haptbahnhof there are ony 20 to 30 min with a car
From Hannover Aiport via A2 for 30 min

By Public Transport
From Hbf - S4 to Messe Hanover/Laatzen for 23 min OR take U1, U2 or U8 for 30 to 40 min
From Hannover Aiport take S5 to Hbf and then U8 to Hannover, Messe/Nord (1h 10 min)
Hotels
Venue