CeMAT Russia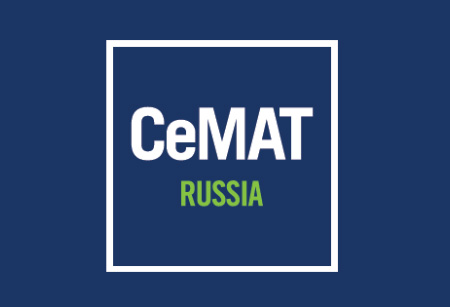 CeMAT Russia
Russia , Moscow
CeMAT Russia will return to Crocus Expo as a live exhibition in 2022 between September 20th and September 22nd. The live event will have strict prevention measures against COVID-19. This includes a strict 3G entry policy, mandatory wearing of masks and others.
A Brief Overview of CeMAT Russia
CeMAT Russia is the most recent event in the CeMAT series. It is a central exhibition for the Russian branch of the intralogistics industry. It is a gathering place for all sectors, including logistics, warehousing, supply chain, IT and finance, FMCG, and resources. Such experts attend the event to learn about the most recent innovations, market trends, and research. Also, the fair serves as a central presentation stage for many start-ups. The fair is also one of the most important sources of specialised knowledge for industry professionals.
Business trips are tough to organize on your own, but especially when the clock is ticking and you need hotel accommodation before prices rise. GETA ltd comes in to take the work off your hands. It takes us a business day to produce a list of hand-picked deals on hotels for the next edition of CeMAT Russia. We plan with your budget in mind and always look for the best location with access to ample public transport. Call us and get your best prices for hotels for CeMAT Russia today!
Why Your Visit Is Worth It
CeMAT Russia is an important event for the intralogistics industry in the Russian Federation. This is due to the extensive volume of information and showcased machinery available at the event. Furthermore, the event features:
over 7 000 m2 of dedicated event space;
136 exhibitors from countries such as Russia, Belgium, Turkey and Italy
5 214 trade visitors attend from countries such as Russia, Taiwan, China and Canada.
Industry Profile
CeMAT Russia offers a diverse event schedule that enables professionals to achieve critical business objectives. Closing important deals, gaining recognition, networking, and expanding their specialist knowledge are just a few examples. CeMAT Russia's support program includes a detailed exhibition with seven different exhibition topics. These include Store & Load, Move & Lift, Logistics IT, Pick & Pack, Service equipment & Utilities, Manage & Service, as well as Transport & Logistics. The fair also features the Gallery of Solutions, which includes a series of presentations showcasing the most up-to-date intralogistics solutions. Issues such as logistics, warehouse equipment, and others are among the challenges discussed.
Who Are You Going to Meet
CeMAT Russia attracts professionals from all sectors due to its importance to the intralogistics industry. Logistics, warehousing, supply chain, IT and finance jobs, FMCG, and resources are just a few examples. Hoisting equipment, access platforms, auto-ID systems, robot logistics, and packaging equipment providers and distributors are among the specialists who will be present. IT specialists, R&D developers, logistics experts, warehouse operators, and others are included. The event is held once a year, with the Crocus Expo in Moscow serving as the host venue.
How to get to CeMAT Russia

On Foot
from Arbatskaya station or from Sheremetyevo Airport - N/A

By Car
from Arbatskaya station is an hour drive (20.2km)
from Sheremetyevo Airport is a 34 min drive (22.6km)

By Public Transport
from Arbatskaya station take M3 for 9 stops (32 min) to Myakinino station. In 2 min walking distance you will reach your destination.
from Sheremetyevo Airport there is no direct link
Hotels
Venue