CHINACOAT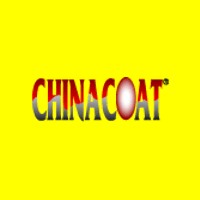 CHINACOAT
China, Guangzhou
CHINACOAT has been successfully running since the mid-80s and has always served as a crucial international exhibition for the coating industry, where over 1000 exhibitors show their newest and most innovative coatings, printing inks and adhesive in Shanghai, China. The latest staging with an audience of over 27,000 trade visitors coming from around the world. GETA ltd can secure you great hotel bookings for CHINACOAT at fair prices. All you have to do is ask!
GETA ltd has organized numerous business trips over the years and what we've learned is that your success at the event relies largely on your accommodation. We seek to find you hotels that provide you easy transportation options to the exhibition centre, a good night's rest and affordable rates, so you're well-slept, energized and well-organized. All crucial qualities to display at CHINACOAT. The exhibition is the ideal opportunity to position yourself in a constantly growing market, network with the biggest companies in the industry as well as witness the technological breakthroughs in relation to cleaner manufacturing technologies.
Make a great impression at CHINACOAT and rise to the top of the business chain with strategic hotel accommodation from GETA ltd.
Past editions
CHINACOAT 2020
08.12.2020 - 10.12.2020
CHINACOAT 2019
18.11.2019 - 20.11.2019
CHINACOAT 2018
04.12.2018 - 06.12.2018
How to get to CHINACOAT

On Foot

By Car

By Public Transport
Hotels
Venue