DUBLIN HOLIDAY WORLD SHOW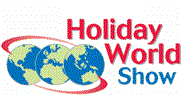 DUBLIN HOLIDAY WORLD SHOW
Ireland, Dublin
Book Online for DUBLIN HOLIDAY WORLD SHOW
Book Now
Want to advertise a cruise line or a hot new destination? Then DUBLIN HOLIDAY WORLD SHOW is where you need to position yourself to target the thousands making their way to Dublin, Ireland to attend this international trade show as well as learn about regulations and best practices. Seize the opportunity to generate sales leads and research your rivals and get your online hotel reservation right now from GETA ltd.
GETA ltd helps you book a hotel for DUBLIN HOLIDAY WORLD SHOW that not only saves you money on your business trip but positions you close to the action. You gain a lot more time and energy to invest in your participation. Our service is completely flexible to accommodate your budget and preferences. DUBLIN HOLIDAY WORLD SHOW has a large following among tour operators, cruise line owners, travel agents and agencies, who come to promote holiday packages, unveil destinations and shape market trends.
When it comes to business travel, you need only one name to make your trip count – GETA!
How to get to DUBLIN HOLIDAY WORLD SHOW

On Foot
Dublin Airport – not advisable
Busaras Central Station – 55 mins via R815

By Car
Dublin Airport – 27 mins via M50
Busaras Central Station – 18 mins via R815

By Public Transport
Dublin Airport – 47 mins via 702
Busaras Central Station – 30 mins via Dart
Hotels
Venue