EPF - Estrich, Parkett, Fliese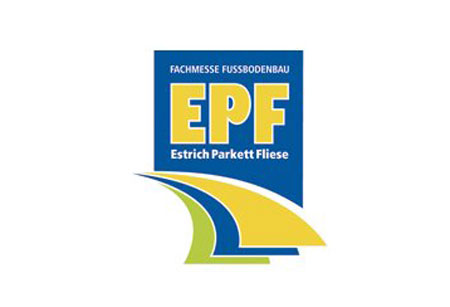 EPF - Estrich, Parkett, Fliese
Germany , Feuchtwangen
Book Online for EPF - Estrich, Parkett, Fliese
Book Now
Covid-19 Event Update
EPF 2022 has been cancelled after extensive consideration. Organisers have opted to annul the edition because of the latest challenges caused by Omicron, including the need to put in place travel bans. They have set the new hosting dates for the live event between 22.06.2023 - 24.06.2023. Die Bayerische BauAkademie will have the latest coronavirus safety measures in place. One of the implemented measures will be the 3G admittance rule. According to this policy, participants need to show before admission to the venue documents such as proof of recovery.
Introduction to EPF
The industry specific, professional only international trade fair EPF - EstrichParkettFliese comes together in Flidur, Germany,for three days focused on the biggest achievements in the floor construction industry and presentations on possible futures. EPF - EstrichParkettFliese is projected to attract 5000 professionals to see the 220 exhibitors.
Start early on your accommodation with GETA ltd – a business traveler's best friend. The exhibition promises to display all floor-laying crafts including parquet, screed and tiles laying along with a diverse cast of speakers to discuss challenges and trends. Intended as a big platform for networking, EPF - EstrichParkettFliese is the perfect venue to grow your business and GETA ltd can book you a hotel close to the exhibition centre so you're always in the company of a potential business partner. Tell us your location preferences and price range and GETA ltd finds you a desired room in no time. EPF - EstrichParkettFliese is not about business though. The event has planned for a black tie gala evening and an informal Bavarian Been Garden to mix some needed pleasure with the hard work.
How to get to EPF - Estrich, Parkett, Fliese

On Foot
Nuremberg Airport – not advisable
Feuchtwangen Industriestrasse Bahnhof – 28 mins via Ansbacher Strasse

By Car
Nuremberg Airport – 1hr15mins via A6
Feuchtwangen Industriestrasse Bahnhof – 5 mins via Ansbacher Strasse

By Public Transport
Nuremberg Airport – not advisable
Feuchtwangen Industriestrasse Bahnhof - 20 mins via transport 861
Hotels
Venue