EXPOFRANQUICIA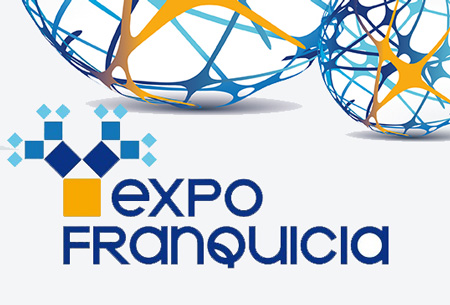 EXPOFRANQUICIA
Spain , Madrid
Event Update
EXPOFRANQUICIA 2023 will take place between 18.05.2023 and 20.05.2023. Due to the event being in-person, organisers have assured that an up-to-date COVID-19 prevention plan will be implemented. This will include attendees being advised to wear face masks in indoor areas such as the exhibition halls while visiting IFEMA - Feria De Madrid. Due to the country's travel limitations, attendees will have to present upon arrival 3G entry documents such as negative test results.
Introduction to the Event
EXPOFRANQUICIA remains the must-attend international trade for the franchising, business and licensing sectors for Latin countries and you'll see leading organizations, brands and companies. This year, the event goes on for three days in total with close to 16,000 industry insiders expected to buy a ticket and compete for hotel accommodation. Get a hotel room while the rooms are still affordable and find the best deal through GETA ltd.
GETA ltd makes your business trip effortless and inexpensive. We make the process simple so it takes you a day to book a hotel for EXPOFRANQUICIA. You send in your budget size, personal taste and preference in location and we present you with the best fits from our extensive database. With your travel arrangements sorted out, you can focus on what the best route is to make yourself stand out at EXPOFRANQUICIA. The focus falls on learning best new practices as well as network. The School of Franchises will support the conference aspect where guidance and training are going to be dominate the seminars, lectures and workshops.
Past editions
EXPOFRANQUICIA 2022
05.05.2022 - 07.05.2022
200+
Participanting brands
EXPOFRANQUICIA 2020
17.09.2020 - 19.09.2020
Cancelled because of COVID-19.
EXPOFRANQUICIA 2019
04.04.2019 - 06.04.2019
EXPOFRANQUICIA 2018
19.04.2018 - 21.04.2018
How to get to EXPOFRANQUICIA

On Foot
nor from Madrid - Atocha Cercanias, nor from the airport there is a short way to reach the expo centre

By Car
from Madrid - Atocha Cercanias is a 14 min drive (16.2 km)
from Madrid-Barajas Adolfo Suárez Airport is only 6 min drive (6.4km)

By Public Transport
from Madrid - Atocha Cercanias take bus C3 for 3 stops to Nuevos Ministerios then switch to bus nr 8 for another 4 stops to Feria de Madrid. This journey will take you around half an hour.
from Madrid-Barajas Adolfo Suárez Airport you can take bus 828 for only one stop wich will take you 8 min in total
Hotels
Venue