expoSE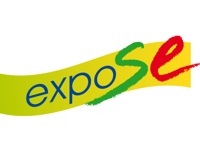 expoSE
Germany , Karlsruhe
Event Update
ExpoSE 2022 will be hosted as a face-to-face trade fair between the dates of 23.11.2022 and 24.11.2022. The hosting location for the event will be Messe Karlsruhe in Germany. To ensure the safety of participants, the venue will have the latest Covid-19 safety measures in place. This will include attendees having to maintain a social distance of 1.5 metres and show before entry documents such as vaccination passports. These documents must also be shown upon arrival in Germany as well due to the travel restrictions.
Letter of Introduction
ExpoSE is a crucial international trade fair for the agriculture industry with a focus on asparagus and strawberry growing, packaging, shipping and selling. Karlsruhe, Germany, is the host for the two-day event. Organizers expect an increase in attendance numbers with over 400 niche exhibitors and over 5500 trade visitors set to make their way there. Book a hotel for expoSE at the earliest as rates are only going up and only GETA ltd can find you affordable hotel rooms.
Time is ticking away and the number of great hotel offers and discounts is dwindling. Leave the process of finding hotel accommodation that supports your business goals for expoSE to GETA ltd. Our team works with numerous establishments in Karlsruhe across all price ranges and can deliver the best deals for your price range within a single day. You gain a financial edge that will help you stand out at expoSE, which will see major machine manufacturers, plant breeders and suppliers – all there to present innovative ideas and look for the next best business deal. It's the perfect environment to influence your customers' plans and maximize your business opportunities.
Previous Editions
2021 Edition

ExpoSE 2021 was hosted as a face-to-face trade show between the dates 17.11.2021 and 18.11.2021. The location for the event was Messe Karlsruhe, with the venue featuring the newest Covid-19 protective measures. This included a strict 3G entry policy and social distancing regulations. A total of 369 exhibitors and around 5,000 trade visitors attended the edition.
Past editions
expoSE 2021
17.11.2021 - 18.11.2021
expoSE 2020
18.11.2020 - 19.11.2020
How to get to expoSE

On Foot
Flughafen Karlsruhe/Baden-Baden – not advisable
Karlsrubhe Hauptbahnhof - not advisable

By Car
Flughafen Karlsruhe/Baden-Baden – 37 mins via A5 and B36
Karlsrubhe Hauptbahnhof – 15 mins via B36

By Public Transport
Flughafen Karlsruhe/Baden-Baden – not advisable
Karlsrubhe Hauptbahnhof – 20 mins via S7 and 106
Hotels
Venue