FRUCHTWELT BODENSEE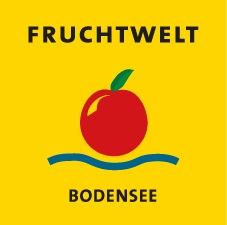 FRUCHTWELT BODENSEE
Germany , Friedrichshafen
Book Online for FRUCHTWELT BODENSEE
Book Now
Covid-19 Update
Due to the state of Baden-Württemberg's ban on trade fairs, FRUCHTWELT BODENSEE 2022 has been cancelled. The event will be held as a live trade show in 2023. The present hosting dates are January 13th, 2023 - January 15th, 2023. The event will take place at the Messe Friedrichshafen in Friedrichshafen, Germany. Strict Covid-19 safety measures will be put in place at the event centre. Among them will be the 3G admittance policy. Before admission, attendees will be asked to show paperwork such as negative test results. Due to the imposed travel restrictions, such documents must also be presented upon arrival in Germany.
Introduction of FRUCHTWELT BODENSEE
FRUCHTWELT BODENSEE is at the intersection of agriculture, the beverage industry and horticulture, and not only showcases technological advancements, but strives to answer topical questions. The international trade fair takes the stage in Friedrichshafen, Germany for the duration of three days. Attendance for this event is expected to grow with close to 400 exhibitors and 16,900 industry insiders. If you plan on going, now is the time to book a room and GETA ltd is where you should look for it.
Business trips don't need to take too much time or effort to plan and GETA ltd proves this. It takes us one business day to find the hotel booking for FRUCHTWELT BODENSEE. How does it work? Send us your ideal price range, choice in location and how many people in your company are travelling. Using our extensive database with hotels, we create a custom list of deals. FRUCHTWELT BODENSEE itself offers a broad range of display categories - fruit cultivation, distilling, harvesting machines, plant protection, tree nurseries, agricultural products. Aside the exhibition portion filled with machinery demonstrations, you have access to technical lectures and talk on challenges present in the industry.
Past editions
FRUCHTWELT BODENSEE 2020
14.02.2020 - 16.02.2020
Cancelled because of COVID 19
FRUCHTWELT BODENSEE 2018
23.02.2018 - 25.02.2018
How to get to FRUCHTWELT BODENSEE

On Foot
from Bahnhofplatz - 52 min or 20 min with a bike
From Bodensee Airport Friedrichshafen - 45 min walking or 12 min with a bike

By Car
from Bahnhofplatz - 11 min
From Bodensee Airport Friedrichshafen it is just 7 min

By Public Transport
no suitable public transportation from from Bahnhofplatz, nor from the nearest airport to messe
Hotels
Venue