GEOFLUID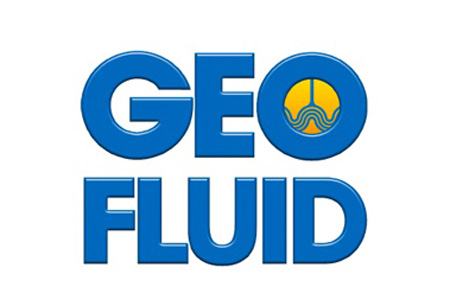 GEOFLUID
Italy , Piacenza
Covid-19 and GEOFLUID
GEOFLUID 2022 has been annulated because of the current pandemic situation. The newest rendition of the trade fair will occur as a live edition between 13.09.2023 and 16.09.2023. Piacenza Expo in Italy will serve as the hosting location for the trade fair. It will feature the latest Covid-19 safety measures, including obligatory face masks and social distancing regulations. Participants must wear face masks in indoor areas such as the exhibition halls. They must also uphold a social distance of 2 metres. Due to the instated travel bans in Italy, upon arrival in the country, attendees must show 3G admittance documents.
Introduction of GEOFLUID
The trade fair presents the current situation of the industry, the challenges that it faces as well as all possible solutions thanks to the constant new developments and innovations in extracting, conveying underground fluids and technologies and equipment for prospecting. Be among the professional representatives to make reservation at a hotel close to the expo centre. GETA ltd has a service just for your travelling needs.
GETA ltd presents you with a rich selection of accommodation options that cater to your own budget restrictions and preference for location. You can choose a hotel a short distance away from the GEOFLUID grounds or opt for a quiet area with access to public transport that keeps your commute short. The right logistics make sure you're always on time and energized to involve yourself in the professional discussions and presentations that shape the face of the industry.
GEOFLUID can become a business highpoint for you, so take full advantage and trust in GETA ltd to make your stay truly comfortable.
Past Editions
2021 edition
GEOFLUID's 2021 edition occurred between September 15th, 2021 and September 18th, 2021. The rendition took place as an in-person event at the Piacenza Expo and included strict COVID-19 prevention measures. Among the measures was the compulsory wearing of masks and presenting of 3G status documents. Despite the ongoing pandemic, GEOFLUID 2021 received 250 exhibitors and around 9500 visitors.
Past editions
GEOFLUID 2021
15.09.2021 - 18.09.2021
32,000
SQ M of Exhibition Area
GEOFLUID 2020
30.09.2020 - 03.10.2020
Cancelled because of COVID-19.
GEOFLUID 2018
03.10.2018 - 06.10.2018
How to get to GEOFLUID

On Foot
Milan Linate Airport – not advisable
Piacenza Railway Station - not advisable

By Car
Milan Linate Airport – 43 mins via A1
Piacenza Railway Station – 10 mins via Strada Provinciale ex Strada Statale 10

By Public Transport
Milan Linate Airport – not advisable
Piacenza Railway Station – 21 mins via 19
Hotels
Venue