GrindTec Augsburg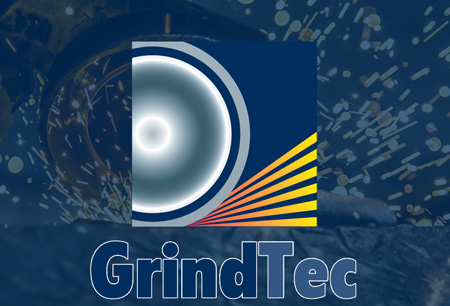 GrindTec Augsburg
Germany , Augsburg
Book Online for GrindTec Augsburg
Book Now
A Brief Overview of GrindTec Augsburg
GrindTec Augsburg presents trade visitors with the latest technological solutions, trends and breakthroughs in the grinding technology sector. The international expo attracts an audience of tool-grinding experts and representatives of connected industries to come learn what's new and commit to purchases. The event takes place in Augsburg, Germany and is one of the biggest events for its industry on European soil.
Planning your business trip has never been easier. You send us your specifications and GETA ltd locates the perfect hotels for GrindTec Augsburg that suit your needs. What we look for is a good price to reduce strain on your budget, excellent connections to public transport and location near Messe Augsburg. Have your hotel accommodation for GrindTec Augsburg in just a single business day and make terrific savings at the same time. That's how to enjoy business travel.
Why Your Visit Is Worth It
It all boils down to numbers and what you stand to win from your trip to GrindTec Augsburg – the short answer is greater visibility and bigger business. That's a given fact. This event is one of the most popular procurement platforms for its sector and also a thriving ground for innovation. This is reflected in the turnout:
645 international exhibitors from 30 countries;
19,000+ international trade visitors;
45,000 square metres of exhibition space used.
Industry Relevance
GrindTec Augsburg is a highly specialist trade expo that has slowly been growing with every single edition. The inaugural fair was held for the first time in 1998 in Messe Augsburg and was a modest affair. The turnout for the 2006 edition barely clocked 290 exhibitors and 9000 trade visitors – under half of what the event currently draws in. That's a healthy enough growth rate to suggest a lot more business awaits exhibitors here. The biennial event represents the entire value chain in technology. Product categories include lapping machines, lubricants, measuring devices, filters, fixtures, grinding machines, abrasives, coolants, cutting tools, deburring machines, honing machines, polishing machines, grinding software, precision tools and tool grinding machines.
Who Are You Going to Meet
GrindTec Augsburg has a strong pull of professionals in heavy industry and manufacturing. The main areas that visitors come from include machinery, tool and mold making, who come in order to learn about the newest technological advancements. There are also senior management in the audience looking into purchases and concepts like Industry 4.0 and electromobility. In terms of nationalities, there is a great variety of countries that partake in the expo. Europe makes a very strong presence with Germany, France, Austria, Great Britain, Estonia, Spain, Finland, Sweden and Luxembourg to name a few. Outside Europe, there's China, USA, Taiwan, Japan, Korea and Brazil.
Past editions
GrindTec Augsburg 2020
10.11.2020 - 13.11.2020
Cancelled because of COVID 19
GRINDTEC AUGSBURG 2018
14.03.2018 - 17.03.2018
43,136
SQ M of Exhibition Area
How to get to GrindTec Augsburg

On Foot
from Augsburg Hauptbahnhof - 53 min or 20 min bike ride
from Airport Augsburg 2h 30 min walking (not recommended ;) ) or 45 min bike ride

By Car
from Augsburg Hauptbahnhof it is 11 min car ride
from Airport Augsburg ~20 min

By Public Transport
from Augsburg Hauptbahnhof take trane BRB for 2 stops (7 min)
no suitable public transportation from the nearest aiport
Hotels
Venue