ICSE Worldwide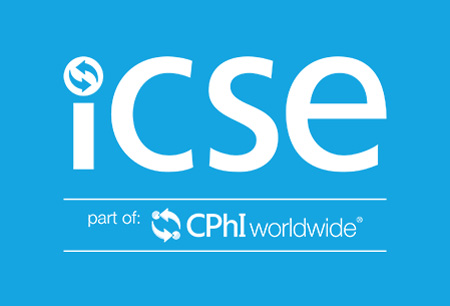 ICSE Worldwide
Germany , Frankfurt am Main
A Brief Overview of ICSE Worldwide
Are you invested in the pharmaceuticals and pharmacology and looking for a place to showcase your products to a receptive audience of large proportions? ICSE Worldwide is where to head next as the international exhibition is co-hosted in Frankfurt, Germany alongside many other influential exhibitions. It's one of the most exceptional platforms for scientific innovation not to mention opportunities to introduce your products to buyers with significant budgets.
Book a hotel for ICSE Worldwide with no hassle and at the price you want with the assistance from GETA ltd. Whether you're a small company or a conglomerate, we know the right deals for your image and budget. All you have to do is give us a price range and a choice in location. That is all it takes to secure professional travel accommodation that's affordable and have a successful work trip!
Why Your Visit Is Worth It
Those involved in the outsourcing service industry in the pharmaceutical sector have no other trade show to attend quite like ICSE Worldwide. It's part of a much bigger network of events that guarantee quite the turnout collectively. Here is the attendance track record for all events that are collocated together:
83,649 square metres of exhibition space is dedicated;
2,500+ international exhibitors in total;
45,000+ international trade visitors in total;
163 countries represented;
Industry Relevance
ICSE Worldwide is the definitive platform outsourcing solution providers. You can find just about the entire product spectrum under one roof – clinical trials, contract research, custom manufacturing, biotech, IT, analytical services, packaging services, drug delivery systems, process optimization, stability testing of drugs, chemical synthesis, biotrails, drug discovery and logistics. The trade show's been one of the foundational event for the pharmaceutical industry for the past 30 years alongside CPhI Worldwide, P-MEC and InnoPack. All four events take place together and travel every single year to a new city in Europe. The strength of the event is not only in the business aspects where you can strengthen your relationship and expand your client list, but the support program that digs into market trends.
Who Are You Going to Meet?
ICSE Worldwide is the connecting link between companies operating in the pharmaceutical and biotechnology industries and the outsource service providers who are able to meet the demand. Outsourcing has become incredibly popular over the years to mitigate rising costs and now the event is broken into ICSE General, Logistics & Cold Chain, BioServices, Analytical & Lab Services, New Exhibitors, North America, CRO & (Pre) Clinical Trials Zone. These areas tell you exactly who is in attendance and where they come from.
Past editions
ICSE Worldwide 2021
09.11.2021 - 11.11.2021
ICSE Worldwide 2020
13.10.2020 - 15.10.2020
Cancelled because of COVID 19
ICSE Worldwide 2019
05.11.2019 - 07.11.2019
ICSE WORLDWIDE 2018
09.10.2018 - 11.10.2018
How to get to ICSE Worldwide

On Foot
From Hauptbahnhof - 20 min
From Fnakfurt Aiport - 35 min with a bike

By Car
From Frankfurt Main Station - 10 min
From Frankfurt Airport - 20 min

By Public Transport
From HBF S-Bahns with numbers 3, 4, 5 or 6 will all get you to Messe Frankfurt for 11 min
From Frankfurt Airport with ICE, S8 or S9 for 35 min to HBF and then S3, S4, S5 or S6 for 11 min
Hotels
Venue