ISM Middle East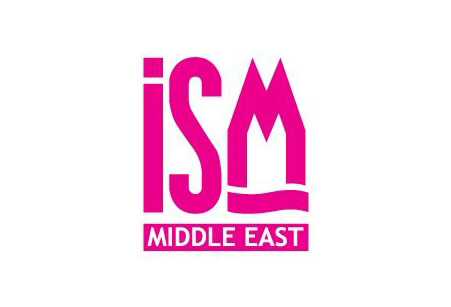 ISM Middle East
UAE , Dubai
Book Online for ISM Middle East
Book Now
Covid-19 Event Update
ISM Middle East 2022 will occur between 08.11.2022 – 10.11.2022 as a live trade fair at the Dubai World Trade Centre in the UAE. The event location will feature the latest Covid-19 safety measures to ensure the safety of participants. This will include the implementation of the 3G entry regulations. According to these policies, attendants need to show health status documents, such as negative test results, before entering the DWTC. Because of the implemented travel restrictions, they similarly need to show the papers upon arriving in the country.
Introduction to ISM Middle East
Are you looking to enter Middle Eastern markets for the sweet, bakery, and snack food sector? We recommend you get yourself to ISM Middle East, hosted in the UAE – an international trade fair with a large following. This year's edition is scheduled to last for three days with over 300 exhibitors and close to 8,000 trade visitors. It's time to get your online hotel reservations while prices are still low, and GETA Ltd can get you the best deals out there!
GETA Ltd has been helping business travellers with affordable travel solutions for years, and it takes us just one business day to present you with ISM Middle East hotels. You end up saving time, money, and energy—valuable resources you need to put into your trip to make the most out of the trade fair. ISM Middle East boasts representation of local and international markets with product categories covering sugar confectionery, fruit snacks, snack foods, sugar confectionary, chocolate, chocolate products and biscuits among many others. This is your chance to debut a new flavour, new packaging or brand-new treat!
With GETA ltd, your business travels are always successful!
Past Editions of ISM Middle East
2021 Edition
ISM Middle East 2021 attracted over 9,000 visitors and more than 230 exhibitors from 37 countries between 07.11.2021 – 09.11.2021. The event was held at the Dubai World Trade Centre as a face-to-face exhibition. The DWTC featured the latest Covid-19 safety measures to ensure the safety of the participants. Among the safeguards that were installed at the venue was a strict 3G entry regulation. Attendees had to show before entering the fairgrounds documents such as proof of recovery.
Past editions
yummex Middle East 2021
07.11.2021 - 09.11.2021
yummex Middle East 2020
03.11.2020 - 05.11.2020
Cancelled because of COVID 19
yummex Middle East 2019
29.10.2019 - 31.10.2019
10,300
SQ M of Exhibition Area
YUMMEX MIDDLE EAST 2018
30.10.2018 - 01.11.2018
10,300
SQ M of Exhibition Area
How to get to ISM Middle East

On Foot
Dubai Airport – not advisable
Global Village 1 Station – not advisable

By Car
Dubai Airport – 10 mins via Sheikh Rashid Rd/E11
Global Village 1 Station – 20 mins via Sheikh Mohammed Bin Zayed Rd/E311 and Al Ain - Dubai Rd/E66

By Public Transport
Dubai Airport – 15 mins via transport MRed
Global Village 1 Station – not available
Hotels
Venue