JWS Abu Dhabi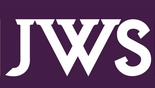 JWS Abu Dhabi
UAE , Abu Dhabi
JWS Abu Dhabi 2022 Update
JWS Abu Dhabi 2022 will take place as a live exhibition from 09.11.2022 to 13.11.2022. The Abu Dhabi National Exhibition Centre, or ADNEC, will host the face-to-face event. The hosting site will be equipped with strict Covid-19 safety measures. This will include safety precautions like social distancing and the 3G entry policy. Participants should also be aware that the UAE has imposed several travel restrictions. Attendees must present papers such as proof of recovery when entering the UAE and the ADNEC.
Introduction to JWS Abu Dhabi
JWS Abu Dhabi remains respected as a chief international trade show for the fields of jewellery and watches. Hosted in Abu Dhabi, UAE, this event sees over 150 exhibitors from all over the world come for the five-day program in October. Thousands are going to come to see the top brands and collections presented, so don't put off booking your hotel accommodation any longer. Give GETA ltd a call to discover the best hotel deals tailored to your needs and budgets.
Why spend so many hours browsing through sites without knowing what works best when you can book a hotel for JWS Abu Dhabi within a single day with some help from GETA ltd. We have been in this line of work for years and can pinpoint the best-priced hotel with a strategic location from the go. You save time and energy better spent browsing the fine jewels and timepieces on display from celebrated names in the industry. JWS Abu Dhabi is the place where tastemakers and influencers visit to launch new trends, and you'll be privy to crucial information for your business during and after the day's programming thanks to GETA ltd and our excellent hotel accommodation.
Past Editions
2021 Edition
JWS Abu Dhabi 2021 took place from October 26th to October 30th, 2021. The ADNEC, or Abu Dhabi National Exhibition Centre, was the hosting venue for the live exhibition. Strict Covid-19 prevention measures were implemented at the event venue. Despite the ongoing pandemic, over 8000 trade visitors attended the event. There were also over 140 exhibitors and over 20 countries were represented.
Past editions
JWS Abu Dhabi 2021
26.10.2021 - 30.10.2021
How to get to JWS Abu Dhabi

On Foot
from Abu Dhabi International Airport - N/A
from Abu Dhabi central bus station - N/A

By Car
from Abu Dhabi International Airport - 21 min drive (23.7km)
from Abu Dhabi central bus station - 17min drive (10.8km)

By Public Transport
from Abu Dhabi International Airport - Bus Nr. 040 will take you to ADNEC
from Abu Dhabi central bus station - N/A
Hotels
Venue