LASYS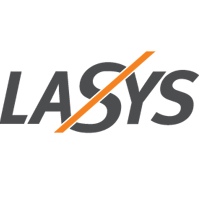 LASYS
Germany, Stuttgart
!!! Important !!! The 2020 edition of LASYS has been officially cancelled by the organisers due to coronavirus.
The laser production industry gathers in Stuttgart, Germany, to share experience and present a wide range of innovations and breakthroughs at LASYS. LASYS is the only international trade fair of its kind, so it always expects the highest attendance in its history every year. If you plan on attending the fair, then sort out your accommodation early with help from GETA ltd to secure the best hotel room that meets your requirements and stays within your budget.
LASYS provides a full snapshot of the industry with laser material processing, possible applications, casting, forming, separating, joining, cladding, changing material properties and hybrid processes. This professional exhibition brings together the movers and shakers so get a hotel strategically close to the expo centre to be always close to the biggest names and mingle in the highest circles. Just leave your booking process to GETA ltd. You can meet representatives of all major industries such as the mechanical engineering and optical industry. For further networking opportunities, you can always attend the Stuttgart Laser Technology Forum held at the same time as LASYS.
Turn All Business Travel Into a Holiday
with a Team That Understands
What You Need