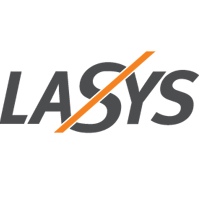 LASYS
Stuttgart, Germany
A Brief Overview of LASYS
It is time to make your way to Stuttgart for another instalment of LASYS. The international trade fair enjoys a high status as the global meeting point for laser material processing. Exhibitors come to showcase their latest innovations in laser systems, processes and services. It's the ideal platform to connect with relevant buyers and drive forward the mega trends everyone's talking about. If you want to make a worthwhile impression and grow your professional network, this event should be on your radar.
Book a hotel room for LASYS tailored to your exact specifications within a single business day. GETA ltd offers affordable hotel accommodation for exhibitors no matter where their business takes them next. With a decade under our belt, we curate the top hotel deals in Stuttgart and send them your way. We accommodate any group size, including twenty people and upward, and work at all price points. You receive hotel reservations for LASYS in a strategic location close to Messe Stuttgart and excellent access to public transport!
Our team is on standby to help out with anything else you might need from airport transfers to reservations for meeting facilities at the exhibition centre!
Why Your Visit Is Worth It
LASYS gives you unrestricted access to the industrial manufacturing sector on an international level. This is useful whether you wish to keep yourself up to date with the latest trends, grow your market share in new regions, or simply focus on driving immediate sales. Given that LASYS takes place once every two years, you benefit from the pause when it comes to developing new tech.
The fair has a very generous distribution of exhibitors to visitors:
93 international exhibitors from 16 nations
2097 international trade visitors
Industry Relevance
LASYS, the International Trade Fair for Laser Material Processing, holds a crucial position in the field of laser technology. Founded in 2008, this biennial event creates a comprehensive platform for industry professionals to explore all related technologies and solutions. LASYS stands out as the first cross-material and cross-sector trade fair dedicated to laser technology. This unique composition ensures that attendees can explore a wide range of innovations and advancements in laser technology, presented by experts from different sectors.
Editions are held at Messe Stuttgart, Germany, alongside SurfaceTechnology GERMANY. One of the key strengths of LASYS is its focus on enabling visitors to achieve more in laser material processing. The trade fair covers various areas of laser applications, including cutting, welding, drilling, hardening, marking, and structuring.
The exhibition is divided into three main areas:
Laser Systems: laser production systems, laser-specific components and sub-systems
Processes: casting, forming, separating, joining, cladding, changing material properties, marking and labeling, hybrid processes, and cleaning.
Services: product/production services, training and further education, other services
The application of these technologies is wide and trade visitors discover the relevant solutions for a wide range of materials such as steel, aluminium, plastics, special alloys, composite materials, non-ferrous heavy metals, ceramics, glass, semi-conductors, natural rubber/rubber, wood, paper, and textiles.
LASYS goes beyond the exhibition itself, offering a range of side events and seminars to further enrich visitor experience. On one hand, you have the purely promotional events such as product launches and demonstrations. On the other, there's valuable knowledge exchange happening at the workshops and forums, which aim to deliver strategic insight and practice advice.
The GREAT Networking workshop facilitates networking opportunities, allowing participants to establish connections with industry peers. The Stuttgart Laser Technology Forum brings together experts and researchers to discuss the latest trends and advancements in laser technology. Additionally, the Lasers in Action Forum offers live demonstrations and presentations, showcasing lasers in practical applications.
Who Are You Going to Meet?
LASYS serves as a vital meeting point for professionals in the laser technology industry. Attending LASYS are industry experts, researchers and decision makers from diverse backgrounds, which allows exhibitors to diversify their revenue streams. Professional visitors represent the following industries:
mechanical engineering
automotive engineering
electrical/electronics industry
metal working and processing industry
plant and apparatus construction
optical industry
precision engineering
medical technology
semiconductor industry
plastics industry
toolmaking and mouldmaking
services
aerospace industry
In general, trade visitors command their companies when it comes to purchasing decisions. There's a lot of making authority all around. The audience is saturated with corporate and operational management. Roughly 81% of visitors are decisive, co-decisive or consultative in their respective institution's purchasing decisions. It's definitely looking good for exhibitors since 75% attend LASYS with the specific intention to invest or purchase. On top of that, 25% future buyers work with budgets that far exceed €200,000.
The international share of exhibitors was 34 percent for the most recent edition in 2022. Exhibitors travel from near and far including Latvia, the Czech Republic, USA, Italy, Denmark, Estonia and France to name a few. You'll exhibit side by side with companies like Laser Systems Europe, LaVa-X, ALOtec Dresden, Endeavor Business Media, Evlaser, Interferenz FWT, LIA Laser Institute of AmericaLight Conversion, Monocrom and New Infrared Technologies.
Additional Value of Attending
The Innovative Training Network GREAT, supported by the EU Research Framework Programme H2020 / Marie Skłodowska-Curie Actions, plays a significant role in advancing laser technology. The project focuses on the development and utilisation of grating waveguide structures in laser systems and its aim is to train a cohort of 15 early-stage researchers. There's a lot of potential here when it comes to breakthroughs in laser technologies – pulse compression, spectral stabilisation, wavelength multiplexing, and polarisation shaping. By interconnecting individual projects, the participating researchers deliver innovative approaches and contribute to the advancements in this field.
As part of LASYS, the Solutions Centre provides a unique opportunity for trade visitors to connect with six renowned institutes and research facilities. Under the theme "Solution Center - Meet the experts," the institutes serve as contact partners for all inquiries related to laser material processing. You'll be able to connect with experts working at:
Institut für Strahlwerkzeuge (IFSW)
Bayerisches Laserzentrum GmbH (blz)
Fraunhofer Institut für Werkstoff- und Strahltechnik (IWS)
Laser Zentrum Hannover (LZH)
Bremer Institut für angewandte Strahltechnik GmbH (BIAS)
Hochschule Mittweida
Attendees can discuss current and future applications of laser technology. The experts present at the Solutions Centre are equipped with extensive knowledge and expertise, making them ideal partners to address inquiries and provide solutions tailored to individual needs.
Past editions
LASYS 2022
21.06.2022 - 23.06.2022
34%
of exhibitors represented a foreign country
LASYS 2018
05.06.2018 - 07.06.2018
How to get to LASYS

On Foot
Stuttgart Airport - 7 mins via Flughafenstrasse
Stuttgart Hbf – not advisable

By Car
Stuttgart Airport - 1 min via Flughafenentlastungsstraße
Stuttgart Hbf – 20 mins via B27

By Public Transport
Stuttgart Airport - not available
Stuttgart Hbf - 40 mins via S-Bahn S2 or S3