LOGISTIK AND TRANSPORT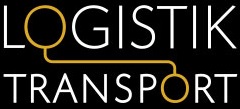 LOGISTIK AND TRANSPORT
Sweden , Göteborg
Book Online for LOGISTIK AND TRANSPORT
Book Now
The Latest News on COVID
The Public Health Agency of Sweden has placed several new restrictions on hosting large events in the country, which makes it impossible to put together Logistik & Transport 2021. Professionals in the logistics and transport industry will have to wait until November 8th – November 9th, 2022.
The coronavirus pandemic has impacted the business travel sector significantly, which is why the organisers are taking a full year to put together a new live edition. Digital solutions are a solution in the meanwhile, but Svenska Mässan Stiftelse knows live events are not going anywhere. No virtual event can surpass what a physical trade show can do for your business. Expect a new, safe concept at Svenska Mässan in Gothenburg, Sweden in compliance with government guidelines.
LOGISTIK AND TRANSPORT gives attendees deep insight into emerging trends and technological advancements in transportation, storage and logistics. Sweden is the international exhibition's host and is scheduled to run for two days. Given it's a business-oriented event, you see predominantly just companies, suppliers and service providers in the thousands. Be quick when it comes to your hotel accommodation and consult yourself with GETA ltd to take advantage of early bird deals and discounts, while there's still availability. It doesn't need to be hard to secure a hotel booking for LOGISTIK AND TRANSPORT, when you have a team of professionals on your side. We've grown a large database of hotels and guesthouses, which caters to budgets of all sizes. All you need to do is describe to us the ideal accommodation and will comply. This frees you resources you should best invest at the LOGISTIK AND TRANSPORT – a wealth of solutions for land, air and water that will boost your business' profitability. Not to mention the conference, which has invited the top experts in the field talking about the most pressing issues facing the industry.
Past editions
LOGISTIK AND TRANSPORT 2020
03.11.2020 - 04.11.2020
Cancelled because of Covid-19
How to get to LOGISTIK AND TRANSPORT

On Foot
Gothenburg Landvetter Airport – not advisable
Göteborg Centralstation – 22 mins via Sten Sturegatan

By Car
Gothenburg Landvetter Airport – 17 mins via Road 27/Road 40
Göteborg Centralstation – 9 mins via Sten Sturegatan

By Public Transport
Gothenburg Landvetter Airport – 26 mins via Flygbussarna transport
Göteborg Centralstation – 8 mins via Västtågen transport
Hotels
Venue