M.A.D.E.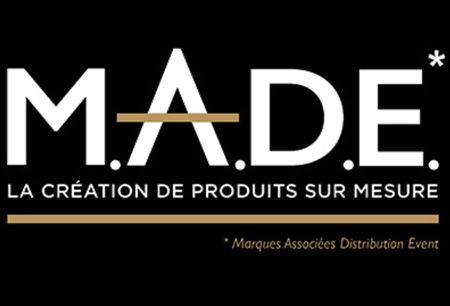 M.A.D.E.
France, Paris
!!! Important !!! The 2020 edition of M.A.D.E. has been officially postponed for September by the organisers due to coronavirus. NEW dates are announced: 08. - 09. September 2020
M.A.D.E. centers on trends concerning custom made products as well as marketing and advertising solutions and practices that are constantly changing. The international trade show might sound unfamiliar and that's because it used to be called MDD EXPO. Changing the name won't change the level of quality as over 500 exhibitors bring you the best products to Paris, France for a two-day event. Travel arrangements are in order, if you plan on attending, and GETA ltd is your go-to choice for hotel deals and discounts!
You want to make an impression. You want to grow your business. All this starts with getting your stay exactly as you want. Waste no time and book a hotel for M.A.D.E. with GETA ltd. Our team has been working in this industry for years and we know all the great locations in Paris. Give us a budget and tell us how you see your business trip going. We tailor your accommodation to your exact specifications. M.A.D.E. is the platform to launch a product, survey your competition and strengthen business relations. Products fall in four sectors: fresh, grocery, frozen and non-food!
Turn All Business Travel Into a Holiday
with a Team That Understands
What You Need