MODA UK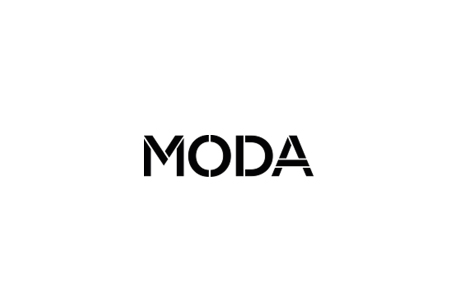 MODA UK
UK , Birmingham
Covid-19 Event and Venue Update
The 2022 edition of MODA UK will occur as part of the Spring Fair between 04.09.2022 and 07.09.2022 as a live exhibition. The rendition's hosting location will be NEC Birmingham. Attendees should note that they are highly encouraged to wear surgical masks in indoor spaces.
A Brief Overview of MODA UK
With a reputation of being the largest National Footwear Show in the UK, MODA UK is not one fashion trade fair to be missed, but it's so much more than a show for footwear. Visitors come to see the full breadth of apparel, men's and women's, as soon as it has left the production line. It's the perfect stage to debut a new collection and meet relevant buyers for distribution and retail. All in Birmingham, UK.
Book hotels for MODA UK close to the NEC for a productive business trip. GETA ltd supplies you with the most affordable hotel offer in Birmingham, so you're always on budget. Whatever you wish, from luxury boutiques to modest accommodation, GETA Ltd delivers. Specify your price range and tell us how many rooms you need. It's that easy. Your hotel reservation for MODA UK awaits, and the whole reservation process takes up to a few days from your initial consultation.
Why Your Visit Is Worth It
Connections to buyers and generating sales leads are the main selling points for MODA UK. The show features one of the best matchmaking programs and networks for brands to reach out to new potential buyers. You'll be hard-pressed to find any better platform to set your brand for success:
400 fashion brands;
1200+ fashion collections on display;
16 catwalk shows;
9000+ international buyers
Industry Relevance
Like most fashion events, MODA UK has two editions - one in February and one in August annually. Programming takes place for three days at the National Exhibition Centre in Birmingham, UK since 2002 and the fashion show has gone from strength to strength. The fashion brands that showcase come from every part of the fashion industry. Buyers have access to diffusion lines, ethical fashion, footwear sourcing, occasion wear, premium brands and contemporary ready-to-wear collections. The reason you should have your collections featured at MODA UK and run the catwalks is simple – the fashion trade fair exists as a buying environment for the UK and Irish retailers that are both convenient and stable. Aside from the catwalk shows, MODA UK hosts a variety of seminars on specific actionable topics for retail and several interactive workshops.
Who Are You Going to Meet?
In terms of the brands that exhibit at MODA UK, you have predominantly mid-market names such as The House of Bruar, Cordners, La Creme Boutique, Mostyn McKenzie, Millars, Pamela Shiffer, Urban Outfitters, Menarys and McEllhinney's. The reason for their attendance has much to do with finding retailers in the UK and Ireland for their new collections. This is where The Club at Moda, which supports brands with finding buyers, arranging meetings, keeping personalized calendars and including them in speed-networking functions. It's a productive time over the course of three days. We're talking about more than 2000 meetings, which you could very well be a part of!
Past Editions
2021
MODA UK 2021 occurred at NEC Birmingham between 05.09.2021 and 07.09.2021. The edition took place as a face-to-face exhibition. The venue had strict COVID-19 safety measures put in place. Among them were attendants showing vaccination or recovery certificates. The edition featured more than 600 exhibitors.
2022
MODA UK's 2022 winter edition took place once again at the NEC Birmingham between the dates 06.02.2022 and 09.02.2022. The face-to-face edition featured the latest Covid-19 safety measures and received 230 exhibiting companies. Among the implemented safety measures were mandatory face masks.
Past editions
MODA UK Winter 2022
06.02.2022 - 09.02.2022
MODA UK Winter 2021
05.09.2021 - 07.09.2021
MODA UK Summer 2020
02.08.2020 - 04.08.2020
Cancelled because of COVID 19
How to get to MODA UK

On Foot
from Birmingham Airport is 22 min walk

By Car
from Grand Central Metro Station Birmingham is 22 min car drive
from Birmingham Airport is 2 min drive

By Public Transport
from Grand Central Metro Station Birmingham take a train to the aiport and from there you have additional 22 min walk
Hotels
Venue