Motorcycle Live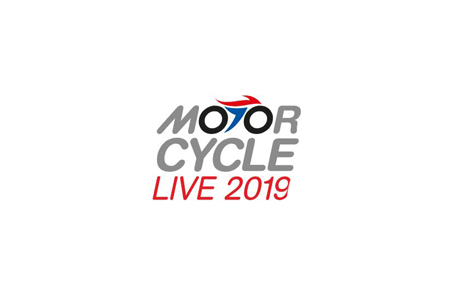 Motorcycle Live
UK , Birmingham
Book Online for Motorcycle Live
Book Now
Covid-19 Event Update
Motorcycle Live 2022 will occur as a live trade show from November 19th to November 27th, 2022. The event will take place at the NEC Birmingham, with strict COVID-19 preventative measures in place. A 3G entry policy, social distancing, and mandatory mask-wearing will be implemented. Attendees must present valid 3G entry documents at the venue's entrances. Negative test results, vaccination passports, and proof of recovery are examples of such documents. They must also keep a 1.5-metre social distance and wear masks in all indoor areas.
A Brief Overview of Motorcycle Live
Motorcycle Live is the number one event for two-wheelers in the UK and is where you need to be exhibiting, if you want to make sure you're noticed. The international trade show attracts everyone to Birmingham, UK, where it delivers excitement, interactivity and the full range of products and bike models on the market. It's not an event you want to miss out on as an exhibitor.
GETA ltd makes sure you will be noticed at Motorcycle Live. We offer accommodation services to business travelers all over the world and our job is simple. Discover the best hotel deals so you save money on travel expenses and position you as close to the NEC as possible. GETA ltd works with a wide network of venues in Birmingham so we have options from cheaper locations to high-end boutique hotels. The choice is yours!
Why Your Visit Is Worth It
As an exhibitor you have much to gain from your involvement with Motorcycle Live, because the trade show connects you with your intended audience – the people who will ride your models on the road. The format of the show gives you opportunity to engage with end consumers and give them the opportunity to test out your bike or any other related gear.
46 world-class bike manufacturers showcase;
220 other international exhibitors and retailers are also there;
104,000 international visitors make the trip.
Industry Relevance
Motorcycle Live was founded in 1981 and for four decades has been the go-to platform to see the latest models of motorcycles and other two-wheelers up and close. Thanks to its impressive turnout numbers, the international trade show has reached the top and is the chief platform where brands and retailers can showcase their wares, bikes and gears. Motorcycle Live secures access to the full value chain from bike models to custom jobs to accessories and clothing to parts and more. The event takes place in the NEC in Birmingham, UK and is known to offer excellent programming items for the whole family. One such event was the Motorcycle Live Treasure Hunt aimed at the youngest of visitors, which delivered many goodies and prizes!
Who Are You Going to Meet
Suzuki UK, Infinity Motorcycles, BMW Motorrad, OSET, Harley-Davidson, Aprilia, Hogtech Motorcycles, CCM, Keeway and Artisan Scooters LLP are some of the brands that often exhibit at Motorcycle Live. It's their high caliber and recognition that brings together so many people to the nine days of programming. The audience is chiefly made from amateur bikers and families with children who are enamored with the lifestyle. Motorcycle Live does a lot to cater to its target audience and last edition, for instance, had invited the British Superbike Champion, Scott Redding and five-time World Superbike Champion, Jonathan Rea.
Past Editions
Edition 2021
Motorcycle Live 2021 took place between December 4th, 2021 and December 12th, 2021. The event took place at the NEC Birmingham, which featured COVID-19 prevention measures. Social distancing regulations, mandatory mask wear, and a 3G entry policy were among the implemented safety precautions. Before entering the venue, attendees were required to show proof of vaccination or recovery. They may also present negative test results prior to the event. They additionally had to maintain a social distance of 1.5 metres. Over 66,000 people attended the event, which featured around 180 exhibitors.
Past editions
Motorcycle Live 2021
04.12.2021 - 12.12.2021
Motorcycle Live 2020
21.11.2020 - 29.11.2020
Cancelled because of COVID 19
How to get to Motorcycle Live

On Foot
from Birmingham Airport is 22 min walk

By Car
from Grand Central Metro Station Birmingham is 22 min car drive
from Birmingham Airport is 2 min drive

By Public Transport
from Grand Central Metro Station Birmingham take a train to the aiport and from there you have additional 22 min walk
Hotels
Venue