MSV - International Engineering Trade Fair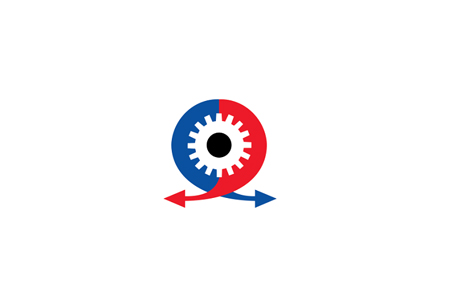 MSV - International Engineering Trade Fair
Czech Republic , Brno
Book Online for MSV - International Engineering Trade Fair
Book Now
Covid-19 Event Update
MSV 2022 will occur as a face-to-face exhibition from October 4, 2022, to October 7, 2022. The live event will take place at the Brno Exhibition Centre in Brno, Czech Republic. COVID-19 prevention measures will be implemented at the venue. Social distancing regulations and the 3G entry policy are two of the measures that will be implemented. During their visit, attendees must maintain a social distance of 1.5 meters at all times. Before entering the Brno Exhibition Centre, they must also present documents such as proof of recovery.
A Brief Overview of MSV Brno
MSV Brno – or just MSV – covers the entire value chain in several industries. There's industrial machinery, electrical, mechanical and precision engineering at the core of the event. Because of a fully integrated approach, the international exhibition is a natural meeting point for manufacturers and buyers in the heart of Europe. MSV also functions as an engine of innovation in addition to its status as a major procurement platform.
GETA ltd assists exhibitors planning trips abroad and specialize in hotel accommodation for trade fairs and exhibitions. You are able to get your hotel rooms for MSV booked by the end of the day and what's better make excellent savings on your overall budget. GETA ltd works with a large network of hotels in Brno, Czech Republic and services every price point, so whether you want a luxury hotel chain or an economical solution, we deliver!
Why Your Visit Is Worth It
MSV Brno has proven its worth as a business springboard for exhibitors. It's a guarantee that you will receive the necessary level of visibility and have the best networking channels to establish new partnerships. Organisers report more than satisfactory statistics about the event's performance and they are the most compelling argument why you should be an exhibitor:
1660+ international exhibitors;
81,000+ international trade visitors;
58 countries represented;
92 events in total;
41,000+ sq. ft. of exhibition space used.
Industry Relevance
MSV Brno is an annual international exhibition based in Brno, Czech Republic and editions are held at the Brno Exhibition Centre. Since its foundation in 1959, MSV has quickly transformed from just a platform for the Czech market to the leading exhibition for Central and East Europe. As such it's where the most notable industry news are being announced and visitors can meet up with experts and exchange expertise.
The support program features lectures, presentations, forums, themed days and special exhibitions with examples like Automata Forum and the Digital Factory: Kaleidoscope. We also can't not highlight the comprehensive product portfolio, which includes power engineering, rubber technology, surface finishing, heavy-current electrical engineering, glass engineering, pneumatics, tools, transportation and cooling technology.
Who Are You Going to Meet?
We have seen the numbers. Now it's time to dig into the quality of exhibitors and trade visitors at MSV and where they come from. A little over 10% of all visitors are from foreign countries with Slovakia, Poland, Germany, Hungary, Austria, Italy, Russia and China standing out as the markets with the most presence. MSV maintains its reputation as mostly geared towards the Czech market. Exhibitors are more diverse with half being international companies.
The countries who exhibit include Romania, Russia, Slovakia, Moldova, Ireland, Austria, India, Taiwan, Sweden, France and Finland among others. Visitors come from a variety of professional backgrounds with the biggest group belonging to engineering, then followed by the automotive industry, electrical engineering, plastics, rubber and chemicals, education and science, power engineering, IT, trade, metallurgic and foundry, building, banking and insurance.
Past Editions of the MSV
2021 Edition
Between 08.11.2021 and 12.11.2021, the 2021 rendition of MSV took place as a live fair. The event occurred at the Brno Exhibition Centre and featured the latest Covid-19 safety precautions. This included the 3G entry policy according to which attendees had to show documents such as immunisation passports. MSV 2021 featured more than 35,000 visitors and 1016 exhibitors.
Past editions
MSV - International Engineering Trade Fair 2021
08.11.2021 - 12.11.2021
MSV - International Engineering Trade Fair 2020
05.10.2020 - 09.10.2020
Cancelled because of COVID 19
How to get to MSV - International Engineering Trade Fair

On Foot
Brno–Tuřany Airport – not advisable
Brno Dolní Nádraží – 40 mins via Road 42

By Car
Brno–Tuřany Airport – 20 mins via D1/E462/E50
Brno Dolní Nádraží – 9 mins via Road 42

By Public Transport
Brno–Tuřany Airport – not available
Brno Dolní Nádraží – not available
Hotels
Venue