Musikmesse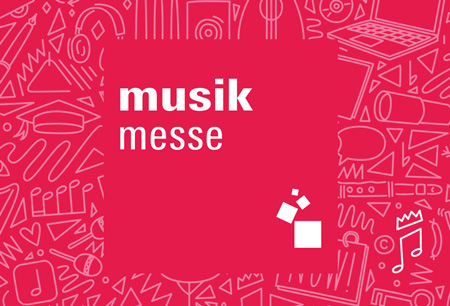 Musikmesse
Germany, Frankfurt am Main
Music lovers and professionals will have to wait another year for Musikmesse. The 2021 edition has been cancelled due to COVID-19 and organisers are working on a safer concept for the next live event in April 2022. What we currently know is that the music fair will be held alongside the Prolight + Sound 2022 edition at Messe Frankfurt.
A Brief Overview of Musikmesse
Musikmesse services the entire music industry on every single level. The international trade fair in Frankfurt, Germany is a world-class stage for musical instruments, where craftsmanship and quality are taken very seriously, and also spearheads innovations in music production and marketing. There's something to discover for any music professional and a lot of lucrative business deals waiting to be closed. What are you waiting for? Join the symphony.
A work trip finds success starting with the hotel room you book and GETA ltd finds you the best deals on professional accommodation. All you need to do to receive your customized online hotel reservation for Musikmesse is send us your price range and choice of location. Thanks to our extensive database of hotels in Frankfurt, we can position you as close to the exhibition centre as you want and you'll always have a convenient route to take with public transport.
Why Your Visit Is Worth It
If you want your brand to have weight in the music industry, then this is the event that you want to be a part of! Musikmesse maintains a loyal audience that's in the thousands, which is a grand resource to have at your disposal whether you're looking for contacts or sales leads:
1800+ international exhibitors from 49 countries showcased at the event;
90,000+ international visitors made the trip;
65,000 square metres of exhibition space used.
Industry Relevance
Musikmesse has been going on for forty years with its first edition taking place in 1980 and is now an indomitable presence in the music industry. The annual trade fair is hosted over the course of four days in Messe Frankfurt, where the first two days are reserved for industry professionals and the latter two days are open to the general public. This gives exhibitors flexibility to target one or both audiences better. The product range includes stringed instruments, percussion instruments, plucked instruments, recording hardware, synthesizers, digital pianos, DJ equipment, sheet music and recording software. Because the medium is performative, Musikmesse is alive with small concerts and live performances. The Agora Stage in particular has an act or a product presentation every half an hour.
Who Are You Going to Meet?
Musikmesse gives you incredible diversity, which stems from giving access to both the general public (28%) and industry professionals (72%). You have manufacturers, dealers, professional, semiprofessional and amateur musicians that are enthusiastic about the product lineup and the over 1000 events taking place over the course of the fair. The majority of international trade visitors is from the European Union (63%), then followed by America (14%) and Asia (13%). The countries you will see the biggest representation include France, the UK, Poland, Belgium, the USA, Canada and Italy. It's important to note that a great number of trade visitors have decision-making power in their companies or at least perform an advisory function.
Past editions
Musikmesse 2021
22.10.2021 - 24.10.2021
Musikmesse 2020
01.04.2020 - 04.04.2020
Cancelled because of COVID-19
Musikmesse 2019
02.04.2019 - 05.04.2019
65,000
SQ M of Exhibition Area
Musikmesse 2018
11.04.2018 - 14.04.2018
65,000
SQ M of Exhibition Area
How to get to Musikmesse

On Foot
From Hauptbahnhof - 20 min
From Fnakfurt Aiport - 35 min with a bike

By Car
From Frankfurt Main Station - 10 min
From Frankfurt Airport - 20 min

By Public Transport
From HBF S-Bahns with numbers 3, 4, 5 or 6 will all get you to Messe Frankfurt for 11 min
From Frankfurt Airport with ICE, S8 or S9 for 35 min to HBF and then S3, S4, S5 or S6 for 11 min
Hotels
Venue