Oceanology International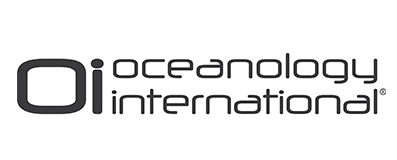 Oceanology International
UK , London
Book Online for Oceanology International
Book Now
Event Update
The 2024 edition of Oceanology International will be hosted at the ExCeL London. The hosting dates for the event are set between 12.03.2024 and 14.03.2024 and the hosting format will be face-to-face. Current, the United Kingdom does not have Covid-19 safety measures or travel limitations. Yet, attendees should note that it is highly recommendable that they wear face masks in enclosed spaces.
Introduction to the Event
Oceanology International is both an exhibition and conference on the breakthroughs in marine science and ocean technology with top manufacturers, science engineers and suppliers showcasing their best products. The event is being staged in London, UK, and lasts for a grand total of three days. Organizers expect for close to 8000 international trade visitors to make their way looking for hotel rooms, so hire GETA ltd in charge of your hotel accommodation.
GETA ltd has made the online booking process as simple as possible thanks to our network of hotels that match every style and preference. Tell us what you seek in a room and leave the rest to us. You check in a room that sits within your price range and allows travelling to the Oceanology International exhibition centre to be easy thanks to its strategic location. This way you can invest more of your resources into making a first impression on the community. The exhibition has prepared a diverse program that broadens your scientific horizons and facilities business partnerships.
With GETA ltd by your side, your business trip is a success.
Past editions
Oceanology International 2022
15.03.2022 - 17.03.2022
Oceanology International 2020
01.12.2020 - 03.12.2020
Cancelled because of COVID 19
OCEANOLOGY INTERNATIONAL 2018
13.03.2018 - 15.03.2018
How to get to Oceanology International

On Foot
from London City Airport is 20 min walk
from the Central Station on 37 Wharfdale Rd - N/A

By Car
from London City Airport is only 7 min car ride
from the Central Station on 37 Wharfdale Rd is 41 min drive to the venue

By Public Transport
from London City Airport (Stop J) tale bus 473 for 2 stops to Prince Regent Bus Station (Stop T) = 9 min total
from the King's Cross St. Pancras Underground Station take the yellow line in direction Edgware Road to Tower Hill station. From there walk to Tower Gateway station and take the green line in direction Beckton for 10 stops to Prince Regent station. In 3 min walk you will arrive at Olympia London. (total = 51 min)
Hotels
Venue