Offshore Energy Amsterdam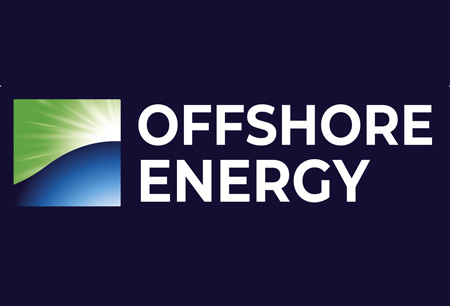 Offshore Energy Amsterdam
Netherlands , Amsterdam
Book Online for Offshore Energy Amsterdam
Book Now
Covid-19 Event Update
Offshore Energy Amsterdam 2022 will take place between November 29th and November 30th, 2022. The event will be held at the Amsterdam RAI as a live exhibition. Strict Covid-19 prevention measures will be implemented at the hosting location. Currently, safety precautions are being discussed. The 3G entry policy is one of the possible precautionary measures that will be put in place. Should the regulation be instated, attendees will have to show papers such as proof of recovery certificates before entry. Due to travel restrictions, such documents must also be presented upon arrival in the Netherlands.
A Brief Overview of Offshore Energy Amsterdam
Offshore Energy Amsterdam ranks high as a vital event for the offshore energy sector and will be bringing the latest technological advancements to the foreground. You can expect highly respected exhibitors to highlight their solutions for challenges facing oil or gas, the renewable energy sources in the offshore industry and an informative program on the current conditions on the global market. It is an essential event on the territory of Europe!
It is easy to find the best hotel booking for Offshore Energy Amsterdam when you have a professional on your side. You tell us about your preference in location and price range and GETA ltd will oversee the rest. You stay in an excellent room with great connections to public transport, so you free up time and resources for other aspects of your trip. One consultation is all we need to deliver the perfect business travel booking no matter how big your group is.
Why Your Visit Is Worth It
The offshore industry is among the most competitive and rapidly changing industries in the world and Offshore Energy Amsterdam gives you an exceptional stepping stone to raise brand awareness, all the while keeping up with all the latest industry news. The turnout is also impressive and promising to grow your business:
The event features 600+ exhibitors that display high-quality wares
10,000+ international trade visitors from 90+ countries made the trip.
25,000+ square metres of exhibition space used.
1500 official delegates attended.
Industry Relevance
Having been set up in only 2008, Offshore Energy Amsterdam has managed to have a high impact on the offshore industry in Europe over the course of a little over a decade. The annual international exhibition takes place in RAI Amsterdam and is the generator for business as well as innovation across all levels of the supply chain. The product portfolio is truly something to behold as it covers advancements in offshore wind turbines, tidal power, well drilling, dredging and offshore services. One of the areas generating the most excitement every year is the Start-up Zone that features companies with forward-thinking ideas that push the limits of technologies and approaches. As a platform for procurement, Offshore Energy Amsterdam is highly effective in securing revenue streams from different regions.
Who Are You Going to Meet?
Offshore Energy Amsterdam admits only professionals and that is a broad community as you will find that the exhibition draws in people from every career run. You have a mix from well-seasoned senior executives of big companies to young professionals and students, who have been drawn by the comprehensive educational and conference programs. You have the traditional oil & gas giants next to the quickly developing renewables companies. Suppliers, OEMs, suppliers, and EPC contractors are all aplenty there. Exhibiting companies are in their majority still Dutch (75%), but organisers note the increase in international exhibitors with each new edition.
How to get to Offshore Energy Amsterdam

On Foot
from Amsterdam Centraal railway station it is an hour walk (4.5km) OR alternatively 26 min bike ride

By Car
from Amsterdam Centraal railway station = 16 min (6.4km)
from Amsterdam Airport Schiphol

By Public Transport
from Amsterdam Centraal railway station take M52 which will take you directly to the expo centre for 8 min (only 4 stops!)
from Amsterdam Airport Schiphol take train 5755 (Sprinter) for 2 stops to Amsterdam RAI Station and then walk another 8 min to the exhibition centre (a total ot 17 min journey)
Hotels
Venue