Turn All Business Travel Into a Holiday
with a Team That Understands
What You Need
OUTDOOR
OUTDOOR
Germany , Friedrichshafen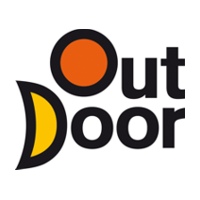 Have you stakes in the sports equipment and accessories industry? OUTDOOR is the platform you need to elevate your brand or purchase the top products from established and emerging manufacturing. The international exhibition is taking place in Friedrichshafen, Germany. Do you need to book a hotel for OUTDOOR? GETA ltd helps you do that before the thousands of international visitors.
GETA ltd has worked with many a business traveler and has established connections with hotels and guesthouses all over the city. You just need to point where on the map you want to be and we get you the ideal online hotel reservations within your price range. We position you close to public transport so you can easily commute to the exhibition centre. This way you're the first every day at OUTDOOR and you know what people say about the early bird. In a nutshell, OUTDOOR focuses on the business side, but you can also see what the best products are at the ever popular OutDoor Industry Award, which honors excellence in design and manufacturing.
Remember, a good hotel room helps you win the day and GETA ltd knows all the great deals.
GET A FREE QUOTE
Looking for a hotel accommodation for particular trade show or exhibition.
Send us a general enquiry and we will find the best options for you