Paperworld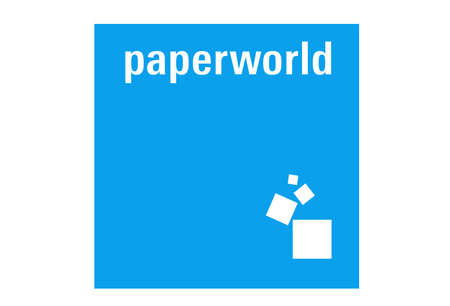 Paperworld
Germany, Frankfurt am Main
Paperworld 2021 has been converted to a Consumer Goods Digital Day set for April 20th. An in-person trade show has been scheduled for January 29th to February 1st, 2022 at the Messe Frankfurt in Frankfurt, Germany. There will be COVID-19 health and safety measures in place. Visitor compliance is compulsory.
A Brief Overview of Paperworld
Paperworld, as the name handily reveals, concerns itself with office supplies, stationery products and writing instruments. The international trade fair offers you a full overview of the industry with top manufacturers and supplies coming to Frankfurt, Germany, for four days. It's a dynamic time for both trade visitors and exhibitors as supply meets demand in one of the biggest procurement platforms in the world. Surely not to be missed.
Don't waste any of your time, energy and resources on finding the right hotel room for your stay. Make an online hotel reservation for Paperworld through GETA ltd – we have a long list of offers and discounts that save you money on your travel expenses. Everyone wants a convenient location and we give it to you. Give us a price and book a hotel close to Messe Frankfurt that's the right fit. You'll have a short commute and convenient access to public transport.
Why Your Visit Is Worth It
Paperworld is the definitive trade fair to take your company to the next level as it kicks off the year and easily dictates trends and taste across the entire value chain. You stand to gain visibility and access to new regions as the fair is quite big and quite international:
1660+ international exhibitors from 64 countries showcased at the event;
32,000+ international trade visitors made the trip;
78,000+ square metres of exhibition space used.
Industry Relevance
The very first edition of Paperworld was held in 1990 as it separated from the spring fair in Frankfurt. Now the annual trade fair has carved an identity of its own and shares the stage at Messe Frankfurt with two other major, highly specialized fairs – CHRISTMASWORLD (Christmas decoration and products) and CREATIVEWORLD (arts & crafts). Trade visitors come to survey the rich assortment of products surrounding the paper and office supply industries. The list is long and features school supplies, small leather goods, templates, drawing instruments, ink cartridges, drawing materials, envelopes, felt pens, copiers, copy paper, decorative films, writing instruments, highlighters, inkjet paper, labels and so much more. We'd also be remiss not to put an emphasis on the lecture program that touches upon law and contracts, design and customer care.
Who Are You Going to Meet?
Paperworld garners a significant interest from wholesale trade and retailers as well, though the buyers from German and international companies are far more varied. You, as the exhibitor, can look forward to meet with industrial companies and service providers, book trade and bookbinders, gift boutiques, interior design and decoration trade, online and mail order firms,
department stores and supermarkets, and large trading organisations. That's quite promising as a way to diversify revenue streams. You can also expect a truly international environment – 69% of total visitors are from outside Germany!
Past editions
Paperworld 2021
17.04.2021 - 20.04.2021
Edition was held digital to prevent the fast spread of COVID-19
Paperworld 2020
25.01.2020 - 28.01.2020
SQ M of Exhibition Area
78,000
Paperworld 2019
26.01.2019 - 29.01.2019
SQ M of Exhibition Area
78,000
Paperworld 2018
27.01.2018 - 30.01.2018
SQ M of Exhibition Area
78,000
How to get to Paperworld

On Foot
From Hauptbahnhof - 20 min
From Fnakfurt Aiport - 35 min with a bike

By Car
From Frankfurt Main Station - 10 min
From Frankfurt Airport - 20 min

By Public Transport
From HBF S-Bahns with numbers 3, 4, 5 or 6 will all get you to Messe Frankfurt for 11 min
From Frankfurt Airport with ICE, S8 or S9 for 35 min to HBF and then S3, S4, S5 or S6 for 11 min
Hotels
Venue