PIR RUSSIAN HOSPITALITY WEEK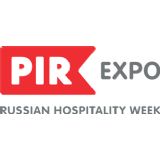 PIR RUSSIAN HOSPITALITY WEEK
Russia , Moscow
Book Online for PIR RUSSIAN HOSPITALITY WEEK
Book Now
PIR Russian Hospitality Week 2022 will take place between October 17th and October 19th, 2022. Crocus Expo in Moscow, Russia, will host the in-person event. The latest Covid-19 preventive methods will be on display at the event venue. This includes the 3G admission policy. Attendees must present documents such as negative PCR tests before being admitted to the venue. Upon arriving in Russia, such tests must also be shown as part of the travel restrictions.
PIR RUSSIAN HOSPITALITY WEEK returns with an even bigger program and more opportunities for the professionals involved in the catering, hotel and hospitality sectors in Moscow, Russia. The international exhibition is expected to break attendance records with more than 600 exhibitors and 50,000 insiders and experts gathering for the chance to broker new deals, take a look at the market and make new contacts. Start on your travel arrangements today and contact GETA ltd to find you the hotel offers best suited to your needs. It's crucial you make the right hotel booking for PIR RUSSIAN HOSPITALITY WEEK in order to make the most out of your attendance.
GETA ltd works with you to find rooms that save on your budget and position you close to the exhibition centre. This way you're always in a position to network even after the programming ends. Apart from seeking new business opportunities, visitors at PIR RUSSIAN HOSPITALITY WEEK can participate in over 800 separate events that focus on training and professional development imparted by the brightest of restaurateurs and hoteliers, chefs, bartenders and baristas.
Invest in your business trip early on with help from GETA ltd!
Past Editions
Edition 2021
PIR Russian Hospitality Week 2021 took place from October 5th to October 8th, 2021. The event was held at the Crocus Expo in Moscow as a face-to-face exhibition. The 44.557 participants were required to wear face masks and keep a social distance of 1.5 meters between them. Such steps were necessary as part of the strict Covid-19 prevention measures. The attendees included 8635 hoteliers, 3248 hospitality specialists, and 302 expert presenters.
Past editions
PIR RUSSIAN HOSPITALITY WEEK 2021
05.10.2021 - 08.10.2021
PIR RUSSIAN HOSPITALITY WEEK 2020
19.10.2020 - 22.10.2020
Cancelled because of COVID 19
PIR RUSSIAN HOSPITALITY WEEK 2019
07.10.2019 - 10.10.2019
How to get to PIR RUSSIAN HOSPITALITY WEEK

On Foot
from Arbatskaya station or from Sheremetyevo Airport - N/A

By Car
from Arbatskaya station is an hour drive (20.2km)
from Sheremetyevo Airport is a 34 min drive (22.6km)

By Public Transport
from Arbatskaya station take M3 for 9 stops (32 min) to Myakinino station. In 2 min walking distance you will reach your destination.
from Sheremetyevo Airport there is no direct link
Hotels
Venue