Plaza Culinaria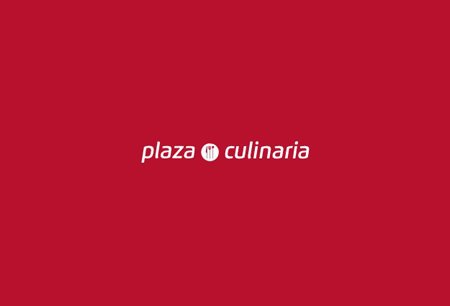 Plaza Culinaria
Germany , Freiburg
Book Online for Plaza Culinaria
Book Now
Covid-19 Update
The 2022 rendition of Plaza Culinaria will take place between the dates 11.11.2022 and 13.11.2022. The event will occur as a face-to-face exhibition at Messe Freiburg in Germany. To ensure the safety of all participants the host venue will have the latest coronavirus safety measures in place. Among them will be the social distancing protocol and the 3G entrance regulation. Attendants must maintain a social distance of 2 metres during their attendance. They should also note that they need to show before entry documents such as immunisation passports. Because of the travel bans, such papers must be shown upon arrival in the country as well.
A Brief Overview of Plaza Culinaria
Plaza Culinaria has much to offer its exhibitors. This local food fair held in Freiburg shines a light over local food manufacturers in Southern Germany, introducing them not only to buyers in the catering, bar and restaurant business, but also end consumers. It's the perfect platform to make direct sales, hype up customers and strengthen professional relationships. Many local businesses rely on Plaza Culinaria for lead generation and brand awareness.
Receive assistance in planning your business trip to Freiburg from GETA ltd and enjoy preferential prices and discounts. You're able to make reservations for hotels close to Messe Freiburg and cut down on your commuting time. GETA ltd works with clients at every point from cost-efficient hostels to upscale hotels and apartments. You name the price and number of rooms you need. Our team at GETA ltd handles the rest and delivers results within a single business day.
Why Your Visit Is Worth It
Plaza Culinaria's main strength lies within its hybrid nature. On one hand, the food fair celebrates the flavours, quality and techniques by the general public. On the other, you're meeting face to face with industry professionals and prospect buyers. You diversify your income through direct sales on the ground and lead generation on a corporate scale:
360+ regional exhibitors book a stand;
43,000+ visitors walk attend the food fair;
approx. 21,500 m² of exhibition space is avilable
Industry Relevance
Plaza Culinaria is on its way to hit two decades, only cementing the longevity of its concept and the need for a food fair directly centered in Southern Germany. The very first edition opened doors to visitors in 2004 and the show has become bigger and better. Chiefly through the introduction of new areas and programme items like Food Rockerz showcasing startups.
All this is due to the dual nature of the food fair, which is part relaxed festival and part procurement platform. The product portfolio is certainly rich. Visitors are able to discover the entire value chain – jams, ciders, craft beers, champagne and wine, catering services, coffee and tea, assorted cheeses and charcuterie, delicacies, knives and kitchen equipment, decoration and tableware, and cooking books.
Who Are You Going to Meet?
In terms of networking, Plaza Culinaria forms an organic community where you're able to freely have conversations with existing clients, prospect buyers and professionals in the industry. There's a good mix between the general public and industry professionals.
You're able to meet buyers and representatives of wholesale and retail trade, investors and professional chefs. Visitors are mainly based in Southern Germany, but there's also presence from Alsace and Northern Switzerland. The chefs with cooking demonstrations and tasting stations include star chef Steffen Disch, star chef Daniel Fehrenbacher, star chef Jochen Helfesrieder and star chef Thomas Merkle.
Past Editions
2021 rendition
The 2021 edition of Plaza Culinaria was hosted at Messe Freiburg as a live trade show with strict Covid-19 safety measures in place. The hosting dates for the rendition were between 12.11.2021 and 14.11.2021, with the event featuring around 20,000 participants. Among the safety measures that were instated at the venue to ensure their safety due to the pandemic were the social distance protocol and the obligation to wear masks.
Past editions
Plaza Culinaria 2021
12.11.2021 - 14.11.2021
Plaza Culinaria 2020
06.11.2020 - 08.11.2020
Cancelled because of COVID 19
How to get to Plaza Culinaria

On Foot
Basel-Mulhouse-Freiburg Airport - not advisable
Freiburg (Breisgau) Hbf – 30 mins via Kaiserstuhlstrasse

By Car
Basel-Mulhouse-Freiburg Airport – 50 mins via A35 and A5
Freiburg (Breisgau) Hbf – 6 mins via Stefan-Meier-Strasse and Kaiserstuhlstrasse

By Public Transport
Basel-Mulhouse-Freiburg Airport – not advisable
Freiburg (Breisgau) Hbf – 12 mins via S11 and 22
Hotels
Venue