Posidonia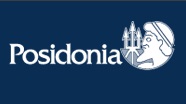 Posidonia
Greece, Athens
Following the digital edition of Posidonia as a web forum, the next live edition of the big international shipping exhibition has been slated for June 2022. The new dates are going to be June 6th – June 10th in Athens, Greece. The host venue continues to be the Metropolitan Expo and there will be thorough COVID-19 protective measures put in place.
Athens, Greece, opens its doors to welcome the biggest for the shipping community trade fair – Posidonia. Whether you're a buyer or marvel anything maritime, you can walk around the halls of the new Metropolitan Expo for a full view of the many ships and products available to the general public. With visitors projected to reach 20,000 this year, you better get an early start with your hotel booking and GETA Ltd provides you with the best offer for your budget.
Open for five days, Posidonia reestablishes its rule as the biggest international shipping exhibition with over 1,870 exhibitors representing 92 countries. You want to see big business in the high seas get done, better act fast and organize your stay with GETA Ltd. Give us your price range and hotel specifications. Athens is a tourist staple and we can easily arrange for you to stay at a hotel near the Metropolitan Expo or one that sits near the many beaches with convenient transport links to the centre.
Enjoy your sunny visit to Posidonia to the fullest with a little help from GETA Ltd.
Past editions
Posidonia 2020
26.10.2020 - 30.10.2020
Cancelled because of COVID 19
POSIDONIA 2018
04.06.2018 - 08.06.2018
POSIDONIA 2016
06.06.2016 - 10.06.2016
How to get to Posidonia

On Foot
Athens International Airport – 50 mins
Athens Station – not advisable

By Car
Athens International Airport – 5 mins via Attiki Odos
Athens Station – 35 mins via Attiki Odos/A6/E94

By Public Transport
Athens International Airport – not available
Athens Station – not available
Hotels
Venue