PPMA SHOW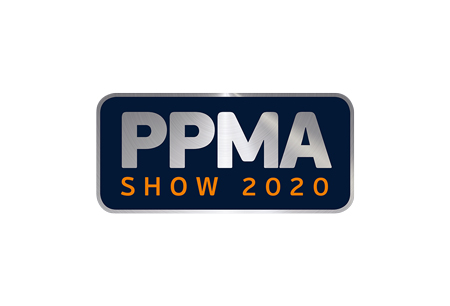 PPMA SHOW
UK , Birmingham
Covid-19 Update
The next PPMA Show will be held in person between September 27 and September 29, 2022. The event will take place at the NEC Birmingham, which will be equipped with the most up-to-date and stringent Covid-19 prevention measures. Social distancing and the required wearing of masks in indoor areas would be among the implemented protections. Attendees must also be aware that, in order to enter the UK, they must produce a negative PCR test result obtained no more than two days prior to arrival.
A Brief Overview of PPMA Show Birmingham
PPMA Show Birmingham is where the latest in packaging and processing technology makes their debut in the UK and Europe as a general. Exhibitors not only have an opportunity to build brand recognition, but also ensure that a new product launch turns into success thanks to the dynamic, live demonstrations. The in-depth seminar program and the Enterprise Zone provide you with the tools to grow your business.
GETA ltd secures accommodation for business travel to clients all over the world. Make your hotel reservation for PPMA Show Birmingham immediately and without paying a small fortune. Give us a price and we'll curate a selection of offers in Birmingham close to The NEC. We ensure you stay in a comfortable room, make savings and have a good access to public transportation.
Why Your Visit Is Worth It
PPMA Show Birmingham makes perfect sense from a business perspective as it's where you're in the best position to create buzz for your product and expand to new markets. The trade show sees big buyers and maintains a reputation as a springboard for new innovations. Here are highlights to get you excited:
350 international exhibitors
1500 brands
8000 international trade visitors
89% promise to return again
89% rating for the Enterprise Zone as very satisfaction
Industry Relevance
PPMA Show Birmingham arrives at The NEC every September and programming lasts for a total of three days. Enough time to meet up with current clients, generate new sales leads and enjoy the first-rate program. The international trade show has been running since 1987. In its three decades, PPMA Show Birmingham has positioned itself as a central hub for purchases and innovations in the UK, which makes it a must-attend event.
It's here where several industries come together –food and beverage, distillers, pharmaceuticals, personal care products, household products, pet food and pet care, building supplies and materials, e-liquids and luxury goods. Of course, no matter the industry, you can observe every link in the processing chain on full display from labelling, filling, robotics and bottling plants to automation and industrial vision systems.
Who Are You Going to Meet?
DSL, Pepsico, HPS, Middlewich Food Trays, Sovereign and Unilever all send representatives to PPMA Show Birmingham to scout for new suppliers and make purchases. In fact, that's one of the main reasons to attend the international trade show. Exhibitors are predominantly manufacturers and there's been a push towards sustainable solutions.
That's why you see special showcases on such brands such as Cartomat, Hazel 4D and ATL. Visitors are always in position of power. We are talking CEOs, Managing Directors, Directors and Managers – either people with purchasing power or people who have influence. You also have representation from all key company areas – engineering, production, design, buying, processing and project management. Reports confirm PPMA Show Birmingham is a consistent success with 90% overall satisfaction rate.
Past Editions
Edition 2021
NEC Birmingham served as the hosting location for the 2021 edition of the PPMA Show. The in-person event took place between 28.09.2021 and 30.09.2021. To assure the safety of participants, the hosting site included the most up-to-date Covid-19 prevention measures. Attendees were required to keep a physical distance of 1.5 meters at all times, according to the implemented social distancing rules. The edition featured around 250 exhibitors and 1250 brands.
Past editions
PPMA SHOW 2021
28.09.2021 - 30.09.2021
How to get to PPMA SHOW

On Foot
from Birmingham Airport is 22 min walk

By Car
from Grand Central Metro Station Birmingham is 22 min car drive
from Birmingham Airport is 2 min drive

By Public Transport
from Grand Central Metro Station Birmingham take a train to the aiport and from there you have additional 22 min walk
Hotels
Venue