prowood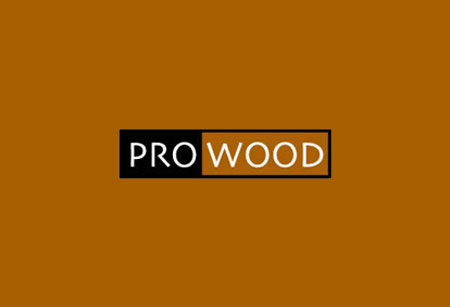 prowood
Belgium , Gent
Prowood's latest live edition will occur between 20.10.2024 - 24.10.2024. The event will take place at the Flanders Expo in Ghent, the Netherlands, as a face-to-face exhibition. The venue will be equipped with the most up-to-date Covid-19 prevention measures, such as a 3G entry policy. Before entering the fair, participants must present documents such as negative test results. When arriving in the Netherlands, such documents must also be presented. Participants should be aware that they may be required to quarantine for a period of time as part of the travel restrictions.
prowood is the go-to event for the wood processing industry, taking place in Ghent, Belgium, for the duration of five days. The trade fair gathers a strong international following and strives to present the latest technological trends, products and techniques as well as address several important environmental issues for the safe production of wood materials. Close to 200 specialised companies are confirmed to showcase their products and services with over 23,000 trade visitors set to make an appearance. If you are headed that way, consider simplifying your search for hotel accommodation with GETA ltd by your side.
GETA ltd helps you make the perfect reservation that matches your needs and exceeds your standards. You receive a room that is within your travel budget and lies close to prowood, so you can commute saving time and effort. This way you get the best chances to meet and collaborate with the top building and renovation firms, government institutions and many more members of the industry.
prowood is the perfect opportunity to educate yourself and grow your business influence, so focus all your energy there and leave planning your business trip to GETA ltd.
Past Editions
2021 Edition
Prowood 2021 took place between 17.10.2021 and 21.10.2021. To ensure the safety of the 15.659 attendees, the face-to-face event featured the most recent Covid-19 prevention measures. The Flanders Expo was sanitised on a regular basis, and participants were required to maintain a social distance of 1.5 meters at all times.
Past editions
prowood 2021
17.10.2021 - 21.10.2021
PROWOOD 2018
21.10.2018 - 25.10.2018
PROWOOD 2015
18.10.2015 - 22.10.2015
How to get to prowood

On Foot
Brussels International Airport – not advisable
Gent-Sint-Peters Railway Station – 35 mins via Sint-Denijslaan

By Car
Brussels International Airport – 46 mins via E40
Gent-Sint-Peters Railway Station – 14 mins via Kortrijksesteenweg

By Public Transport
Brussels International Airport – 1hr25 mins via IC and 1
Gent-Sint-Peters Railway Station – 13 mins via 1
Hotels
Venue