Reklama Moscow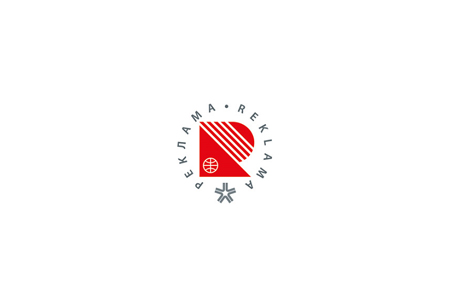 Reklama Moscow
Russia , Moscow
Reklama Moscow and Covid-19
Reklama Moscow 2022 will take place between October 24th and October 27th, 2022. The Expocentre Fairgrounds in Moscow, Russia, will host the edition. The event will be held as a face-to-face expo, with strict Covid-19 prevention measures in place. Social distancing, mandatory face masks, and the 3G entry policy will be put in place at the venue. In indoor areas such as the exhibition halls, attendees must maintain a social distance of 1.5 meters and wear masks. They must also show 3G entry documents like negative test results or immunisation certificates. Due to recent travel restrictions, such documents must also be presented when entering Russia.
A Brief Overview of Reklama Moscow
Reklama Moscow serves as the premier meeting point for professionals in the advertising and the marketing sectors. Based in Russia, the international exhibition clearly presents an in-depth look into market trends within the region and builds bridges with its surrounding markets. The entire value chain of products and services is represented. As an exhibitor, you have a unique opportunity to add a brand customer base and establish new professional connections.
Achieve your goals faster and at a fair price with the services of GETA ltd. We are veterans in the business travel industry and can book your hotel stay for Reklama Moscow in no time. It takes us a single day to complete your reservation, and you are sure to receive the best prices for your travel budget. In addition, we seek out hotels that are close to the exhibition grounds and connect you to public transport for a swift commute.
Why Your Visit Is Worth It
There's much to be gained by showcasing at Reklama Moscow. The exhibition opens doors to the entire Russian region and boosts sales numbers by a lot. Reklama Moscow maintains impressive statistics every edition, and here's what exhibitors can look forward to:
230+ international exhibitors from 18 countries;
17,300+ international trade visitors from 47 countries;
4600+ sq. m2 of exhibition space;
26 discussion zones;
Ninety speakers.
Industry Relevance
Established in 1988, Reklama Moscow has overseen all the major marketing and advertising trends and innovations throughout the history of the industry and charted the growth and development of the Russian market. The exhibition takes place in EXPOCENTER Moscow every single year and functions as a major showcase for exhibitors to excite buyers about their latest products – this is aided by live technical demonstrations.
The product portfolio is extensive, going through all the major mediums – the Internet, television and radio. Exhibitors display the latest in POS and POP materials and structures. They also showcase shop design, textile printing, software and hardware. LED installations, light screens, panels, video walls, touch screen kiosks and panels are showcased as well. So are printing equipment and materials, as well as marking and labelling equipment.
Who Are You Going to Meet?
Now that we know the numbers, what can we say about the visitors. Reklama Moscow functions as a marketplace so naturally it attracts trade visitors with buying power. These would be area managers, directors of marketing, head of purchasing, CEOs and a big number of company owners. At the same time, you have a professional audience with specific skills like specialists, engineers and even students that hope to have their foot into the industry.
Visitors represent printing houses, PR agencies, retailers, manufacturers and even government agencies. The Moscow International House of Music, VTB Bank, HOFF, X5 Retail Group, British American Tobacco, May Kay, Oriflame, NO ONE, Sportmaster and Togas are some of the companies with presence at the exhibition.
Past Editions
2021 Edition
Reklama Moscow 2021 was a face-to-face exhibition that occurred from October 18th to October 21st, 2021. The event took place in Moscow, Russia, at the Expocentre Fairgrounds. The edition featured strict Covid-19 safety measures, such as attendees needing to maintain a safe distance of 1.5 metres. There were 205 exhibitors and 13,800 trade visitors at Reklama Moscow 2021.
Past editions
Reklama Moscow 2021
18.10.2021 - 21.10.2021
Reklama Moscow 2020
22.09.2020 - 25.09.2020
4 662
SQ M of Exhibition Area
How to get to Reklama Moscow

On Foot
Sheremetyevo Airport – not advisable
Moscow Central Bus Station – not advisable

By Car
Sheremetyevo Airport – 45 mins via MKAD
Moscow Central Bus Station – 55 mins via 3rd Ring

By Public Transport
Sheremetyevo Airport – 1hr40mins via transport Sheremetyevo Airport - Odintsovo
Moscow Central Bus Station – 1hr via transports 3 and 4
Hotels
Venue