RWM - RECYCLING & WASTE MANAGEMENT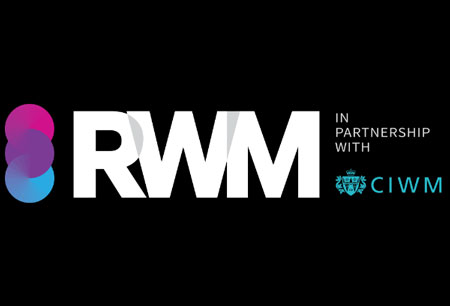 RWM - RECYCLING & WASTE MANAGEMENT
UK , Birmingham
Book Online for RWM - RECYCLING & WASTE MANAGEMENT
Book Now
Covid-19 Event Update
RWM 2022 will be held as a face-to-face exhibition. The trade show will take place at the NEC Birmingham between the 14th and 15th of September 2022. The venue will be equipped with the most up-to-date Covid-19 safety features, such as social distancing, mandatory face masks, and the 3G entry policy. Participants should be aware that they must present documents such as negative test results as part of the safety procedures before being admitted. In addition, attendees must always maintain a social distance of 1.5 meters.
A Brief Overview of RWM
In the UK, there's one international trade show all recycling and waste management experts mark in their calendar and that's RWM. It's been a high point for the industry for over half a century – a platform not just for innovation, but business networking of the highest degree. Major companies and players from around the world attend the days in Birmingham, UK to collaborate for a greener tomorrow.
GETA ltd assists clients in organising their hotel stay in Birmingham. You tap into a network of hotels along the entire price spectrum. Pick where you're most comfortable – be it in a boutique hotel or cosy apartment. GETA ltd selects hotel offers for RWM within the proximity of the NEC and public transport service. This way you're guaranteed a quick commute. Hotel accommodation can be booked within one consultation and it doesn't take longer than a business day to have you all set up for RWM.
Why Your Visit Is Worth It
RWM Birmingham strikes a perfect balance between technological development and procurement. Exhibitors attend with the main goal to engage high-ranking buyers and negotiate partnerships for the long term. Not to mention the chance to raise your brand's profile, enjoy built-in marketing and identify new business opportunities. Here are the numbers to back these claims:
500+ international exhibitors showcase;
10,000+ international trade visitors attend;
100+ prominent speakers join the seminar program;
6 specialized zones
Industry Relevance
RWM has had a significant presence in the recycling and climate protection industry as it first took place in 1965. The international trade show runs over at the NEC every single year around mid-September. Over the decades, RWM has grown significantly bigger and is a focal point for experts, buyers and government authorities to brace together against the biggest challenges facing climate and the global biosphere as a whole. The product portfolio consists of lifting, sorting, shredding, baling and compacting equipment, size reduction, fire suppression and odour management, street sweepers, refuse collection vehicles, IoT solutions, digital automation, SaaS, payment solutions and so much more. The seminar programme is one of the best, organised within 8 theatres and a main Keynote stage!
Who Are You Going to Meet?
RWM is a choice destination for numerous manufacturers, organisations, agencies and businesses to either launch new products or take the stage to advocate, educate and present research. Here are just a few of the names that have been present in last edition - Karcher UK, LSM Waste Equipment NASA, Procter & Gamble, TerraCycle, Costa Coffee, Clean up Britain, Johnston Sweepers, Waste Care, Romaquip, and Astute Technical Recruitment. The bulk of professional visitors come from the corporate and business world and their goal is to make purchases and do market research, but there are also national and local authorities in attendance. You have experts and scientists as part of the seminar programme, all brainstorming for new solutions like Dr. Anne Meier from NASA.
Past Editions
2021
The RWM 2021 edition was held at the NEC Birmingham as a face-to-face event. The venue was equipped with the most up-to-date Covid-19 prevention measures to ensure the attendees' safety. The event took place between September 22nd and September 23rd, 2021, with safety precautions such as social distancing. Around 450 exhibitors and 100 expert speakers attended the trade show.
Past editions
RWM - RECYCLING & WASTE MANAGEMENT 2021
22.09.2021 - 23.09.2021
RWM - RECYCLING & WASTE MANAGEMENT 2020
03.11.2020 - 04.11.2020
Cancelled because of COVID-19
RWM - RECYCLING & WASTE MANAGEMENT 2019
11.09.2019 - 12.09.2019
How to get to RWM - RECYCLING & WASTE MANAGEMENT

On Foot
from Birmingham Airport is 22 min walk

By Car
from Grand Central Metro Station Birmingham is 22 min car drive
from Birmingham Airport is 2 min drive

By Public Transport
from Grand Central Metro Station Birmingham take a train to the aiport and from there you have additional 22 min walk
Hotels
Venue