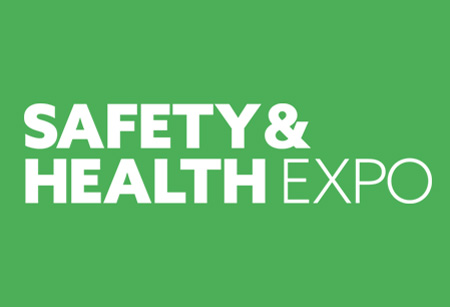 Safety & Health Expo
London, UK
Book Hotel Online for Safety & Health Expo
Book Now
Event Update
The 2024 edition of the Safety & Health Expo will be hosted between 02.12.2024 and 04.12.2024. It will be held in ExCeL London as a live trade show and will coincided with IFSEC, FIREX, and the Facilities Show. The venue will not feature Covid-19 safety precautions because the UK has removed its pandemic-related limitations.
A Brief Overview of Health & Safety Expo
Health & Safety Expo is the definitive event for health and safety at the workplace in the UK and a big source of innovation and knowledge. It's a combination of an in-depth conference program, a knowledge exchange platform and a thriving procurement platform. Exhibiting at the trade fair opens the gates to the large UK market and generates impressive sales. The event enjoys popularity among employers across multiple industries, who are looking to stay up to date with new solutions and best practices.
GETA ltd helps you stay within budget when travelling abroad on business. Tell us a price range and we'll send you the top hotel rates in London. Whether you're looking for a reasonably priced hotel or an upscale place, our team delivers the perfect accommodation during the Health & Safety Expo. We have over a decade of experience and regularly work with big groups of over twenty people. Enjoy a great stay in a top-notch hotel located near the ExCeL London. The reservation process takes a few hours and we're here to help with everything else that you might need – airport transfers, booth construction, and rent-a-car services.
Why Your Visit is Worth It?
Health & Safety Expo ticks off all the boxes for exhibitors. You reconnect with current clients and partners, grow your professional network and pitch your products and services to industry giants. Renting exhibition space is well worth the investment as you're able to successfully leverage your products to an excited audience. Qualified sales leads are a must. The four-events-in-one concept further creates business synergy.
Take a look at the numbers from the latest edition:
4 Shows. 1 Location.
23,000+ international trade visitors
600+ international exhibitors
60+ expert speakers
Industry Relevance
Health & Safety Expo is an annual trade fair founded in 1999 that provides the latest solutions and technologies for ensuring workplace safety. Held at the ExCeL London, the expo is co-located with several other shows including IFSEC, FIREX and the Facilities Show. Altogether, these four shows cover all forms of safety, security and facilities related to the workplace.
The event caters to a broad range of sectors such as construction, manufacturing, consultancy, travel, transportation & logistics, government, health, education, utilities, retail, and housing, and showcases a variety of products and services to meet the needs of different industries. Safety & Health Expo also offers various special events to boost business networking and provide essential industry know-how. Attendees can participate in the Keynote Theatre, Operational Excellence Theatre, and the Women In Health and Safety Networking Event.
The event features innovative product launches that incorporate the latest technologies and are demonstrated through interactive live demonstrations. Health & Safety Expo is a significant event in the industry, providing a platform for safety professionals and stakeholders to exchange ideas, discover new technologies and engage with industry experts.
The product portfolio is quite extensive as well. Trade visitors come to see what's new in:
Workplace wellbeing
Surveillance
Access Control
CAFM / Workplace Technology & Software
Fire Prevention / Protection and Safety
Cleaning & Hygiene
IT & Cyber Security
PPE, clothing & wearable technology
Safety equipment & site safety
Intruder Detection
Security solutions
Finally, we have to highlight that the trade fair has received the backing and stamp of approval from leading associations such as HSE, RoSPA, NEBOSH and British Safety Council, which only further solidifies its legitimacy and importance. These partners lend their expertise on matters of the latest learnings and legislation.
Who Are You Going to Meet?
There's a large scope of exhibitors at the trade fair. Safety & Health Expo is a global event and this can best be seen in the internationality of companies that have a booth at the fair. Exhibitors travel from the USA, China, Australia, the Netherlands, New Zealand, Taiwan, Hungary, Italy, Australia, Belgium, Israel, Singapore and the UAE to name a few.
Product launches and demonstrations are a key part of the fair's DNA and the upcoming edition has confirmed participation from SoloProtect, iGift Company, Stanley, LPD Trade, SkillBase First Air, TOWA Corporation, Pittman, Tribute Culture Change, RiskTalk, Gentex Europe and Aleron Fire Protection.
Safety & Health Expo commands the attention of health and safety professionals that work across all major global corporations. Coca Cola, Amazon, CBRE, L'Oreal, Siemens, Nokia, Speedy, P&G, Hitachi, Jacobs and Barclays are among the high-profile visitors that send delegations to research new products and find new suppliers. Satisfaction rates are consistently high as over 65% of visitors report that they've managed to accomplish at least four out of five objectives.
Additional Value of Attendance
You might come for the excellent product portfolio and networking opportunities, but you stay for the excellent support program. Safety & Health Expo has considered the needs of everyone that's working in the field today, creating a comprehensive and immersive experience all around.
The SHP Keynote Theatre, sponsored and opened by IOSH, hosts inspiring speakers and panel debates. Additionally, the theatre will feature the first-ever Expo Gameshow as a way to add some interactivity to the program. The Theatre has also created a space for survivors to share their stories as well as a live HSE NEBOSH qualification development panel
The 2023 Inspirational Speaker Series will feature Prof. Sir Jonathan Van-Tam and Dame Joanna Lumley DBE. Prof. Van-Tam will discuss crisis response during the pandemic and draw parallels between his role and health & safety. Meanwhile, Dame Joanna Lumley will focus on her global travel documentaries, charity work, and experience of burnout. On the subject of mental health, Safety & Health Expo is proud to partner with Mates in Mind, which is currently the leading mental health and wellbeing charity in the UK. Visitors will have access to special drop-in areas to talk to professionals and gain insights into how the workplace affects workers' mental health.
The Operational Excellence Theatre offers over 20 hours of in-depth content that explores all key technical aspects of health and safety management. Attendees become up to date on everything from safety culture and wellbeing to ESG and technological innovations.
The Women in Health and Safety Networking Event creates a safe space for networking that gives women opportunities to achieve more in the health & safety profession and promotes gender equality in the workplace.
Past editions
Safety & Health Expo 2023
16.05.2023 - 18.05.2023
Co-located with IFSEC 2023
Safety & Health Expo 2022
17.05.2022 - 19.05.2022
Safety & Health Expo 2019
18.06.2019 - 20.06.2019
SAFETY & HEALTH EXPO 2018
19.06.2018 - 21.06.2018
How to get to Safety & Health Expo

On Foot
from London City Airport is 20 min walk
from the Central Station on 37 Wharfdale Rd - N/A

By Car
from London City Airport is only 7 min car ride
from the Central Station on 37 Wharfdale Rd is 41 min drive to the venue

By Public Transport
from London City Airport (Stop J) tale bus 473 for 2 stops to Prince Regent Bus Station (Stop T) = 9 min total
from the King's Cross St. Pancras Underground Station take the yellow line in direction Edgware Road to Tower Hill station. From there walk to Tower Gateway station and take the green line in direction Beckton for 10 stops to Prince Regent station. In 3 min walk you will arrive at Olympia London. (total = 51 min)