September Hong Kong Jewellery & Gem Fair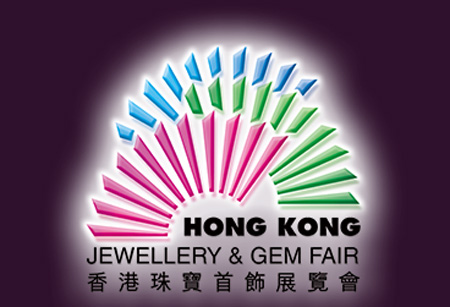 September Hong Kong Jewellery & Gem Fair
Hong Kong , Hong Kong
Book Online for September Hong Kong Jewellery & Gem Fair
Book Now
Covid-19 News
September Hong Kong Jewellery & Gem Fair 2022 will occur between 16.09.2022 and 19.09.2022. The Hong Kong Convention & Exhibition Centre (HKCEC) will host the event. The event will take place as a live exhibition. The HKCEC will feature stringent Covid-19 safety measures. Attendees should note that surgical face masks must be worn at all times. As part of Hong Kong's travel regulations, participants must present a negative PCR test before boarding a flight. This applies the most to visitors from the United Kingdom, the United States, Australia, and France. Canada, India, the Philippines, Pakistan, Niger, Cape Verde, and South Sudan.
JGW Introduction
Behold the most impressive examples of fine jewellery at the September Hong Kong Jewellery & Gem Fair – the definitive international trade fair for the jewellery sector in the region. You'll see close to 4000 international exhibitors trying to break into new markets. This is your opportunity to get the best deals on hotel rooms before anyone else. All you have to do is call GETA ltd.
Why spend hours upon hours comparing hotel offers in a country you don't know when you can rely on GETA ltd for established connections. We take your price range and party size to compare the options for your hotel booking for September Hong Kong Jewellery & Gem Fair. Using this model, we provide you with a bespoke hotel deal that cuts down on expenses and makes commuting a breeze. This frees up resources for the trade fair whether you intend to generate sales leads, place orders or seek to do in-depth research on market trends.
Reach a new audience with ease thanks to a helping hand from GETA ltd.
Past Editions
2021
Between 13.09.2021 and 30.09.2021, the September Hong Kong Jewellery & Gem Fair was held. The event took place in a hybrid format due to the ongoing pandemic. The format consisted of an in-person exhibition at the HKCEC and a digital trade fair known as the JGW Virtual. The in-person phase took place between 19.09.2021 and 23.09.2021. The HKCEC featured the most up-to-date Covid-19 preventive measures. This included the mandatory wearing of face masks at all times and the upholding of a social distance of 1.5 metres. The virtual phase took place between 13.09.2021 and 30.09.2021. Around 395 exhibitors were present at the 2021 event.
Past editions
September Hong Kong Jewellery & Gem Fair 2021
19.09.2021 - 23.09.2021
September Hong Kong Jewellery & Gem Fair 2020
09.11.2020 - 13.11.2020
Edition was held digital to prevent the fast spread of COVID-19.
September Hong Kong Jewellery & Gem Fair 2019
16.09.2019 - 22.09.2019
135,000
SQ M of Exhibition Area
How to get to September Hong Kong Jewellery & Gem Fair

On Foot
Hong Kong International Airport – not advisable
Hung Hom Station – not advisable

By Car
Hong Kong International Airport – 28 mins via Road 8
Hung Hom Station – 9 mins via Road 1

By Public Transport
Hong Kong International Airport – 47 mins via A11
Hung Hom Station – 13 mins via 104
Hotels
Venue