Sommet de l'Elevage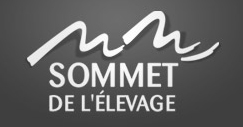 Sommet de l'Elevage
France, Clermont-Ferrand
Book Online for Sommet de l'Elevage
Book Now
Clermont-Ferrand, France will serve as host to Sommet de l'Elevage – the most important international trade show for livestock, breeding and animal farming in the region. It will bring over 1400 exhibitors who will present their best services, products and practices to an audience set to exceed 85,000 industry insiders. If you're attending, start early on your hunt for hotel accommodation and get the team at GETA ltd to sort everything out for your trip.
GETA ltd provides you with the hotel booking for Sommet de l'Elevage of your dreams! We take into account how many people are travelling in your party, your mobility as well as your budget size in comparing hotel offers. This way you get hotel rooms that save on your travel expenses and gets you a great spot. You need the advantage, cause at Sommet de l'Elevage the program features farm visits, professional events, demonstrations and several conferences on current affairs in the agricultural sector. Not to mention the over 2000 animals that will be showcased.
Make the most out of your business trip with assistance from GETA ltd.
Past editions
Sommet de l'Elevage 2020
07.10.2020 - 09.10.2020
Cancelled because of COVID 19
Sommet de l'Elevage 2019
02.10.2019 - 04.10.2019
78,000
SQ M of Exhibition Area
How to get to Sommet de l'Elevage

On Foot
Clermont-Ferrand Auvergne Airport – not advisable
Clermont-Ferrand Station – not advisable

By Car
Clermont-Ferrand Auvergne Airport – 10 mins via D772
Clermont-Ferrand Station – 17 mins via N89

By Public Transport
Clermont-Ferrand Auvergne Airport – 1hr5mins via TER
Clermont-Ferrand Station – 26 mins via TER
Hotels
Venue