The Big Ocean Show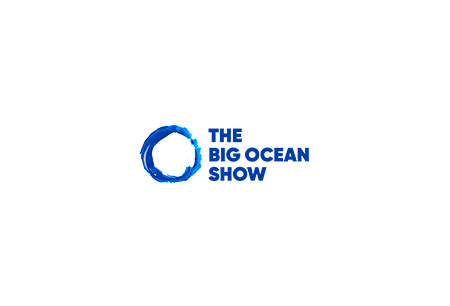 The Big Ocean Show
Russia , Moscow
Covid-19 Update on the Big Ocean Show
The All-Russia Exhibition Centre will host the 2022 edition of the Big Ocean Show at later undetermined dates. The event has been postponed due to an unforeseen situation. Should the exposition take place as a live or hybrid edition it will have a strict Covid-19 safety plan in place. The safety plan will have security measures, such as:
All often-used areas will undergo regular disinfection, including the restrooms and exhibition halls. High-touch surfaces will further receive increased sanitation. Top priority sites will be door handles and counters. The disinfections will occur every few hours.
Attendees will receive access after providing a QR health status code. The code will be valid if the presenting person has at least two vaccination doses. It will also grant access if the owner has recovered within the last 6 months from a Covid-19 infection. Negative test results less than 24 to 48 hours old can further grant access. Due to travel restrictions, attendees will have to present 3G documents upon arrival. They additionally may have to fill out a questionnaire. Attendees can renew their test results at a dedicated specialist venue test centre.
During their attendance, participants must adhere to several safety precautions. This will include wearing certified face masks in indoor and outdoor areas. Such include the exhibition halls or parking spaces. The masks must cover the wearer's mouth and nose.
At all times, they need to maintain a social distance of 1.5 metres. To aid with the maintenance of such measures, the venue will install floor markings. There will be information boards in areas like the exhibition halls to remind about the rule. All participants will have their body temperature measured using contactless thermometers.
VDNKh's catering zones will be available under a special observation mode. The status will include catering staff wearing personal protection equipment. When possible, attendees should opt to use public transport to avoid parking congestions. Should they choose to use such spaces, they must adhere to the safety measures.
Details You Should Know About All-Russia Exhibition Centre
The VDNKh is a peculiar event location in Moscow. It is a general-purpose amusement park and trade fair venue. Its construction took place between 1929 and 1935. It underwent renovation between 1948-1959. The All-Russia Exhibition Centre has a total space of 2,375,000 m2. 266,000 m2 of this space is dedicated to the hosting of events. It has one central entrance marked by a 32-metre arched gate constructed in 1954. The gate features several reliefs and a statue. Nine pavilions comprise the event space of the venue. The leading pavilion is the Worker and Kolkhoz Woman Pavilion. It has such a name due to the two statues on the top of the building depicting a worker and a kolkhoz woman. The Exhibition and Trade of the Republic of Azerbaijan is also a notable pavilion. VDNKh additionally features the Friendship of Nations Fountain. The VDNKh hosts around 350 events, including the Big Ocean Show. The venue receives around 10 million visitors each year.
Summary of the Big Ocean Show
The All-Russia Exhibition Centre serves as the host location for the Big Ocean Show (Фестиваль Большой океан). It is an annual trade show and festival that attracts a diverse participant group. The attending audience includes the public, sports professionals, scientists and business specialists. It also includes state/government representatives and C-Suite executives such as CEOs. The event is among the main meeting location for the tourism and ecology sectors. It is also a central procurement and recognition-granting platform for many industries. Such include hospitality, sports equipment and services. The Big Ocean Show is the main location for learning about new ecology challenges.
Industries and Specialists That Attend the Big Ocean Show
The Big Ocean Show is an international festival that attracts various industries. For instance, it often features representatives of the water sports and recreation sector. It additionally attracts professionals from the hospitality and tourism industry. Exhibitors and visitors also present the ecology sector at the fair. The Show further attracts industries such as retail, wholesale, distribution, and education. Participants of the Big Ocean Show include:
Scientists specialising in ecology, including marine conservationists

C-Suite executives such as CEOs of international companies

Recreation specialists, including rehabilitators,

Non-government organisations, including charity foundations

Insurance and brokering agencies

Regional office, association, and government representatives

Hospitality representatives, including tour operators

Activists and volunteer organisations

Sports practitioners and training staff
Leading companies that attend include AirPano and Altair Digital. Further, the exhibitors incorporate Aquatilis and the Beach Bum Fishing Charters. The attending companies likewise feature YAMAGUCHI. Due to its importance, the Big Ocean Show features many public figures as speakers. Examples comprise sportspeople such as Alexander Stroganov to researchers like Alexander Gorodnitsky. Further, the speakers of the festival include Petar Zekavitsa and Oksana Istratova.
Statistical information about the Big Ocean Show
The Big Ocean Show is a high-attendance festival and trade show. Its 2022 edition, for instance, will feature:
4,500 trade professionals

120 exhibitors

156 speakers.

Approximately 40,000 visitors.
The festival receives attendees from a broad range of industries. Among them are sectors such as:
Wholesale

Tourism and Hospitality

Distribution

Civil service

Ecology including marine conservation

Public service

Insurance

Brokering

Media

Recreation

Healthcare

Water sports

Retail
Additionally, the Big Ocean Show receives attendees from the public. Among the visiting countries are Russia, South Africa, Jordan, Japan, and Egypt. Further, they include the Maldives, Germany, the UK, Tanzania, the USA, and Seychelles. Attending nationals likewise incorporate China, Thailand, Malaysia, Costa Rica, and Argentina. India, Papua-New Guinea, Australia, and Brazil visit as well. So do Switzerland, France, Spain, Portugal, and Mexico.
The Big Ocean Show 2022 Highlights
The 2022 edition of the festival will take place in a different format. It will occur as a hybrid event comprised of a physical exhibition and a virtual platform. The complementary digital platform will allow attendees to take part in remote form. It will also provide exhibitors with several services, including an exhibitor card. The exhibiting card will incorporate the company's logo and activity area. It will additionally include a brief yet detailed description of the exhibiting company. The digital platform will also incorporate the option of providing promotional codes. One of the highlights will be the presenting of underwater 360° videos. VR helmets will showcase these 5D videos allowing attendees to dive underwater. Pavillion 55's pool will be the hosting location for the VR diving sessions.
Sub-events in the Big Ocean Show's Programme
Trade visitors can complete a few important business aims. The goals include achieving recognition and raising brand awareness. Further, professionals can expand their field of expertise and business networks. The festival additionally enables procuring essential materials by completing purchases and deals. Examining industries such as the hospitality sector is also an achievable goal. The Big Ocean Show additionally promotes the completion of several other goals. Such include inspiring an interest in the conservation and protection of oceans. Further, the fair raises awareness about the importance of the ocean's inhabitants.
Additionally, the Big Ocean Show helps to popularise water sports. The Big Ocean Show has a diverse programme that focuses on two central themes. The main topics are Water Sports and Ocean Ecology. Each of the central themes features a variety of sub-themes. Water sports, for instance, popularises around 30 water sports and activities. Examples include surfing, kitesurfing, SUP boarding, flyboarding, wakeboarding and snorkelling. It also incorporates windsurfing, parasailing, jet-skiing, sport fishing, and skimboarding. Kneeboarding, wakeskating, swimming, rafting, canoeing, and kayaking are likewise featured within the theme. So are rowing, wind foiling, diving, and free diving. Eco water recreation and activities for the disabled likewise receive notice.
The Ocean Ecology theme incorporates sub-themes related to ecology and pollution reduction. Among the included subjects are marine ecology, scientific projects, and research. The fight against plastic pollution is likewise incorporated. They also feature the sub-themes of waste management, volunteering and ecology for children.
Some sub-themes are hybrid - they overlap both central themes. For instance, action and underwater photography are hybrid subjects. Likewise, mermaids, art, yachting, exclusive tours, and luxury water leisure are hybrid sub-themes. So are swimming with whales, family vacations and youth travel. The hybrid sub-themes can aid water sports and ocean ecology. For instance, mermaiding can be practised as a water sport. This is due to the practitioners practising acrobatics, dancing and swimming. Yet, mermaiding can also popularise ocean ecology by inspiring interest in the oceans. For example, practitioners can raise awareness by performing shows in endangered locations. They can also increase awareness by performing among threatened creatures. Action and underwater photography can also serve a dual purpose. For instance, attendees can undertake these activities as part of a water sport. This applies especially to underwater photography. Yet, these activities can also help ecology. For example, they can record changes made to ocean biomes. They can further help by photographing animals in awe-inspiring moments.
The support programme represents each sub-theme through two means. This includes sessions incorporated in the Festival Programme. The other means is the exhibition which features companies presenting wares. For example, the surfing sub-theme features demonstrations held by leading practitioners. The exhibition highlights the subject by presenting surfing schools and equipment providers. Likewise, advisory sessions and exhibiting popular destinations present the snorkelling sub-theme. The exposition contributes by allowing visitors to learn about tour packages.
The Ocean Ecology sub-themes receive focus through the Festival Programme. This is done in the form of round tables, debates, and presentations. Yet, attendees can also learn about these subjects through interactive exhibition booths. Likewise, they can network with providers who focus on the sub-themes. Examples include volunteer organisations, recycling companies, innovators and others.
Each of the Ocean Ecology subjects focuses on a specific aspect of the theme. This in turn affects the types of exhibitors found under each sub-theme. For instance, marine ecology features informative booths that provide facts about marine life. Most often, the exhibitors include researchers providing information about ocean biomes. The fight against plastic pollution also includes such booths. It further incorporates via the exposition method for reducing single-use plastic contamination. This can include providers highlighting items made from recycled plastics such as bracelets. Scientific projects are likewise presented with the exhibitors often being universities. Such attendees provide information about the current developments. Volunteering is also presented through such lectures and booths. Yet, it also includes networking opportunities such as meeting Greenpeace representatives.
The hybrid sub-themes tend to receive focus through a blend of the previous variants. For instance, action photography features expert speakers presenting advice on undertaking this activity. It also includes providers showcasing their latest wares such as destination packages. Mermaiding also incorporates professional academies presenting themselves as well as informative Programme sessions. Yet, attendees can also take part in practice sessions and watch a professional show.
As mentioned, the Festival programme is among the often-used means to highlight sub-themes. It enables attendees to expand their knowledge, network, and gain recognition. It comprises a variety of sessions that present one or more subjects. The sessions can vary from masterclasses, through demonstrations, to professional shows. They can also include presentations, educational films, debates, round tables and interviews. Each session features an expert speaker as the lecturer or presenter. Often, these are the Ambassadors of the Big Ocean Show. The Ambassadors are guest public figures that represent the event and its goals. The Ambassadors range from sports practitioners to key researchers. For instance, the 2022 edition features Ambassadors such as A.D. Samatov. Such guest speakers allow attendees to learn important information from reliable sources. Additionally, they can gain recognition and network with key figures.
Each type of session focuses on specific topics. For instance, the debates concentrate on scientific and business subjects related to ecology. One example is the "On presenting the oceans, seas, and their inhabitants". It featured an environmental preservation discussion between four groups. These included scientists, politicians, the public, and business representatives. During the conference, several subjects received focus. Among them was conducting aerial observations on marine animals. Additionally, it included participants such as the scientists answering ecology questions. Such as means to reduce pollution and how do the oceans affect climate. Another example is the "Conservation of marine and coastal Biodiversity". This debate focused on the marine/coastal biodiversity conservation challenges. Such include the latest problems of conserving marine and coastal biodiversity. They also incorporate the role of protected territories in bioecology. Further, during the session, attendants discuss the development of recommendations for state agencies.
Another type of lecture series is the experience share. These are speeches during which sportspersons or leading public figures share their experiences. Such sessions can be helpful for attendees who would like to undertake a sport or activity. Among the examples is the "Diving and mountaineering: setting a world record". During the speech, the world record holder A.Stroganov shares his experience. Such include details such as pressure changes and adapting to them. Another example of this type of session is the "What to talk about with a whale". This features Mikhail Korostelev, a leading underwater wildlife photographer describing whale watching possibilities. Similar in format and nature is the organisation highlight session. It is a type of lecture during which attendees can learn about NGOs such as charity foundations. One such example is the "An ocean accessible to all". It presented the organisation "Russian Sports Union of the Disabled". Another such session is "The work of the charitable foundation Kind People".
The country delegate and showcase sessions resemble in some aspects the organisation highlights. These feature tourism and sports industry delegations meeting with representatives of various countries. Example sessions are "Diving, active recreation and ecotourism in Japan" and "Unique Maldives". The Festival Programme additionally includes country highlight sessions. These showcase popular tourist destination nations. They include lectures such as "Vivid videos from Japan".
The cinematic hall format uses broadcasted videos/films. These take place in the cinema hall section. Through these lectures, attendees can learn about ecology and expeditions. Among the examples of this type of session are the films "Severe Storm at Cape Horn" and "The Great Rivers of Russia". Water sports demonstrations are another type of session incorporated in the Festival Programme. Such highlight the aquatics attendees can undertake. An example of such lectures is "Demonstration performance - wakeboard".
Scientific Project showcases is also a type of session featured in the Programme. These provide professionals with specialist knowledge and help the public learn about ecology. Among the examples of this session type is "Ecotourism with sharks". "Ecotourism with sharks" detailed how to perform ecotourism sessions with sharks. The training session format is like the previous type. It enables attendees to learn about means to improve their eco-print through training. One such session is the "Ecotravel with care for the planet". During the lecture, attendees learned how to enjoy travelling without harming the planet.
Attendees can also take part in the advisory type of sessions. These feature lectures that provide valuable advice. Such include the "Surfing in Moscow reality" and "How to start a healthy lifestyle". "Surfing in Moscow reality" provided surfers with information about artificial wave generating alternatives. "How to start a healthy lifestyle" provided advice on how to improve one's quality of life. Professional attendees can look forward to the professional type of session. These include lectures such as "Time to Dive!" and "New hit of sales: Maldives cruises and safaris". "New hit of sales" presented partner opportunities for travel companies and diving clubs. There are also sessions such as "Diving instructor - a new and interesting profession". These allow attendees to learn about potential new professions. One such example is PADI diving instructors.
The themes and sub-themes can also affect other sub-events. For instance, they influence the Special Projects and the Children's "FISHtival". The Children's "FISHtival" targets children and families. It enables such attendees to learn about ocean ecology and water sports. It consists of several micro-events. These are:
Balanceboard
Children's Fishing
Mega Jenga
Board Game "Taiga"
Origami Aeroplanes
Face Painting
Balanceboard allows children to practise sports that are balance-reliant such as surfing. For the task, they can rent a balance board and perform exercises. Children's Fishing features capturing plastic fish from an inflatable pool. Mega Jenga features a large version of the tabletop game "Jenga". The Board Game "Taiga" features a playing a tabletop game of the same name. This tabletop game allows children to learn about ecology. Origami Aeroplanes is a masterclass that teaches how to create origami aeroplanes. It features representatives from Japan Airplanes as trainers. Face Painting includes children receiving face paintings of marine animals from Greenpeace representatives. During the sessions, the attendees can learn about wildlife.
The Special Projects are among the central sub-events of the Big Ocean Show. These are projects that aid in networking with the public and other professionals. They can also help in gaining recognition and expanding their knowledge. The Special Projects can target professional attendees, the public, or both. For instance, An Ocean of Possibilities focuses on disabled individuals. In particular, it concentrates on the ones who are considering one or more water sports. Children of the Ocean focuses on disadvantaged children such as orphans. It consists of a charitable auction that gathers funds by auctioning reusable items. The funds provide children with education and water sports equipment. This aids them in self-realising themselves while promoting item re-usage.
Among the Special Projects focused on professionals is The Living Ocean. They additionally include Ocean CUBE-Talks. The Living Ocean is a series of round table discussions. During the discussions, government and business delegates debate water area ecology topics. They also converse on the subjects of ecological water tourism and environmental funding. The Ocean CUBE-talks resemble in some relations the previous Project. It discusses topics related to ocean ecology. Such include preservation and conservation techniques, understanding the ocean and exploration/business opportunities.
Virtual Reality is a popular means to aid in promoting the protection of oceans and water sports. For instance, it is the main method used by the Aquatic and Underwater VR sub-event. The sub-event features attendants watching VR samples such as 360-degree underwater panoramic videos. Examples of the VR videos attendees can look forward to are swimming with great white sharks. they can additionally explore the Great Barrier Reef. Such videos allow attendees to explore potential tour destinations before buying a package.
Virtual Reality is also used in some special photo exhibition sub-events. These are displays that showcase oceanic biomes and marine wildlife. Such can aid in raising awareness about the different biomes and endangered species. They also can help exhibitors in gaining recognition and showcasing equipment or destinations. An example of a special photo exhibition is Planet Ocean. It features underwater photos of species such as fish and squid. Another special photo exhibition is In the icy embrace of the southern continent. It featured a special VR zone that presented the southernmost continent's wildlife. Among the animals, visitors could observe are whales and penguins.
Participants should not overlook attending the Ocean Quest Prize Draw. It is a random raffle prize draw sub-event that features rewards such as a tour to the Maldives. Participants need to answer at least 70% of the questions via a smartphone to attend. After answering all questions, attendees need to show their phones to the organisers. They will receive, as a result, special tickets that they need to fill out with their contact details. After returning the tickets, each attendee will earn a personal number. Once all attendants have such a number, the raffle will take place. The prizes attendees can earn include tours to popular destinations. They can further receive holiday packages. One example is a trip that involves swimming with marine animals such as sharks or dolphins. They also feature prize money certificates. Sports equipment, free sports lessons, VR holidays, and gift sets are additionally available. Participants have to be present at the drawing in person to receive their rewards.
The Big Ocean Show can be invaluable for several industries and public visitors. Among the professionals who should consider attending are:
Airline representatives

Association/government agents

Travelling/sports club owners

Hotels/hotel chains

Sports schools

Sports Studios

Tour operators

Travel agents

Sports trainers, instructors, and practitioners

Yacht captains

Fleet operators

Conservationists

Volunteers

Ecologists

Non-government organisations

Water sports activists for disabled people

Art workshop owners

Host companies

Sports camps

Sports academies

Marketing specialists

Retail store owners

Media representatives

Sports equipment/nutrition/dietary supplements specialists

Veterinarians

Citizen scientists

Marine biologists

C-Suite executives

Healthcare professionals, such as rehabilitators and recreational therapists

Tourism department/embassy commissioners
The Big Ocean Show Visiting Hours and Moscow Logistics
The Big Ocean Show takes place every year at the VDNKh. VDNKh hosts the event for four days. The visiting hours are from 10 am to 8 pm for the first three days and from 10 am to 6 pm on the fourth.
The venue features the names of the All-Russia Exhibition Centre or the VDNKh. It has an easy-to-access location. This is due to the exhibition centre being accessible from main transport hubs. For instance, travel time by bus from the airport and the central station is 67 minutes and 58 minutes. As alternatives, you can travel via rent-a-car or taxi. In such cases, the travelling times are 38 minutes and 26 minutes. The VDNKh is furthermore within travelling distance of local cities such as Khimki. This allows you to save commuting time when arriving from such areas. For instance, you can access the venue in 42 minutes by car or public transport from Khimki.
Moscow (Moskva in Russian) is Russia's capital and one of the most populated areas in the world. It is, furthermore, one of the Russian Federation's largest metropolises. It is a city with extensive public transport connections. These consist of metros, buses, and trains. This allows you to reduce commuting time when travelling. For example, you can reach Khimki from the city centre in 18 minutes by bus. Also, the Sheremetyevo Airport is a 39-minute bus commute from the city centre. Likewise, the bus travelling time from the Arbat district to the Basmanny one is 43 minutes. Further, you can access the city from Zelenograd in 32 minutes by bus. Lyubertsy likewise has a bus commuting time is 36 minutes.
Moscow offers a broad range of lodging and dining options. This allows you to choose accommodations and eateries that will suit your specifications. For instance, the city features hotels, hostels, and apartments ranging from 2 to 5 stars. These are available in districts such as Arbat, Basmanny, Yakimanka, and Tverskoy. They are also available in local cities such as Zelenograd. The dining options vary from restaurants to speakeasies. For instance, you can opt to sample local Russian meals or opt to try Asian dishes. The city additionally provides pubs, steakhouses, bars, and bakeries. Speciality food markets are also available in many districts.
GETA Ltd and Moscow Accommodation
Managing business travel accommodation such as finding a suitable hotel can be challenging. They can also be quite time-consuming. As a result, you will often have less time to focus on preparing for the Big Ocean Show. GETA Ltd can aid you in reducing the amount of time by handling your hotel accommodation. This includes finding the ideal type of lodging based on your needs and price range. We work with partners that provide a wide range of accommodations. This includes high-end luxury hotels and bed-and-breakfasts that are affordable. Each option is selected to provide cost-saving without compromising comfort or quality. We can additionally handle both large groups and solo travellers.