THE LONDON BOOK FAIR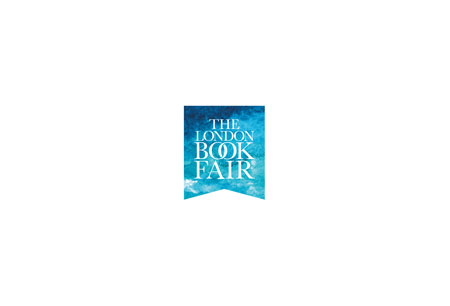 THE LONDON BOOK FAIR
A Brief Overview of LBF
The LBF, shortened from London Book Fair, ranks among the very best trade fairs for the global publishing industry and it's where the great majority of big buyers come to purchase intellectual rights for adaptation and licensing. LBF is a mainstay at London, UK and every edition brings in a whole new crop of properties to the foreground, which opens up significant opportunities for the rights holders to prosper.
Getting you through the challenges of making reservations for hotels near Olympia London is the team at GETA ltd. We are experts when it comes to accommodation for trade fairs and you're in safe hands, when it comes to affordable hotel prices during LBF. GETA ltd works with properties at a variety of price points, which means that you can find high-quality hotel accommodation in London and pay only what you wish to. Business travel is made as simple as possible.
Why Your Visit Is Worth It
LBF can do wonders for you in the role of an exhibitor. It's an incredible platform with a wide reach to new markets and a strong digital pull. Here are just some of the highlight details to show you just how well you can perform:
25,000+ international trade visitors from 118 countries;
1700+ international exhibitors from 60 countries;
620 rights table holders;
200+ delegates at the LBF Monday Conference: Quantum;
Social Media reach of over 2.3 Million
Industry Relevance
The London Book Fair first launched in 1971, which makes it one of the younger book fairs in the world, but that shouldn't diminish its relevance. In the more than 40 years it's been active, LBF has amassed a reputation as a first-rate marketplace to source rights. The product portfolio extends to rights for the distribution of content and adaptation across films, digital media, audio and television shows. The show floor is quartered into specific, themed exhibition areas, which cover the Poetry Collective, The Illustrators' Gallery, Writer's Block and New Title Showcase. Exhibitors and visitors alike also have the opportunity to deepen their understanding of their relevant sector through first-rate programming such as The Writers' Summit @ LBF and What Works? Education Conference.
Who Are You Going to Meet?
LBF is a must for anyone involved in the publishing industry, which is why you're going to see a great deal of small independent houses right next to the giant publishing houses that have stacked shelves with books in every household. The genre range is enormous – blockbuster novels and academic texts, producers of children's books and graphic novels, and then we also have to discuss the gaming start-ups and mobile companies. Where would any book fair be without the authors, the illustrators and their agents. But there's a far greater variety in terms of who attends LBF with the inclusion of scouts, marketing folk, agents, distributors, buyers and sellers.
Turn All Business Travel Into a Holiday
with a Team That Understands
What You Need