The Romsey Show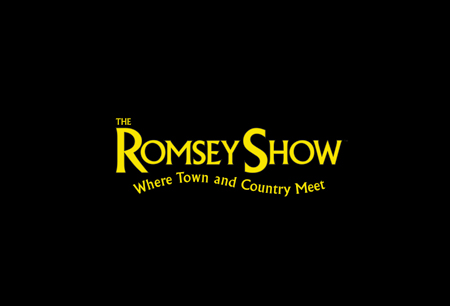 The Romsey Show
UK , Romsey
Book Online for The Romsey Show
Book Now
Covid-19 Update
On 10.09.2022, the Romsey Show 2022 will occur at Broadlands Park in Romsey. The face-to-face edition will have strict Covid-19 safety measures in place. Among the implemented safeguards will be the 3G entrance regulation. Participants must show, before entry, papers such as proof of recovery. This step is necessary to confirm the absence of an ongoing Covid-19 infection. Such documents must additionally be presented upon arrival in the United Kingdom due to the imposed travel restrictions.
A Brief Overview of The Romsey Show
The Romsey Show is one of the longest running agriculture shows in England, with nearly two centuries under its belt. That's a long tradition of local manufacturers, producers and farmers all coming together to celebrate one more year and engage directly with the communities they serve. The entire spectrum of agricultural and forestry products is showcased at Romsey, Hampshire. It's why The Romsey Show is unmissable.
With preparation and a full day of exhibiting, you need a comfortable room where you can rest. GETA ltd knows exactly where to look for budget-friendly and cosy hotels and guesthouses within Romsey and its neighboring towns, so you have an efficient time at The Romsey Show. GETA ltd works with a tight budget well and we work towards reducing accommodation costs. One day is all it takes to receive a list of deals in your inbox.
Why Your Visit Is Worth It
Local exhibitors have no other major platform at the calibre of The Romsey Show to display and sell their products. You're coming face to face with your essential audience and are able to boost immediate sales in the short run, but also foster lasting connections. Here is the data:
400 exhibition stands available;
Up to 25,000 overall visitors per edition;
1000 animal exhibits of cattle, sheep, horses and donkeys.
Industry Relevance
The Romsey Show has existed under one form or another since 1835 and it's risen to be the single biggest one-day trade show in England without any competition to match it in size. The show has grown so big that it moved from the historic town centre and onto the Broadland Parks, where it welcomes thousands of visitors. There's a lot to be sold and bought at the show. The products on display include dairy products, agricultural products, equipment, machinery, feeds supplements, livestock products, horticulture products and tools. It's precisely this wealth in products that turn the Romsey Show into such a launch pad for local economy. There's much to be enjoyed at the show that's not purchasing - The Paws for Thought Dog Display Team, Grand Parade of Livestock and A Parade of Vintage Vehicles & Machinery.
Who Are You Going to Meet?
You can meet just about anyone from the local community. The Romsey Show invites and supports numerous elements of community like the Romsey Rugby Club, the Hursley Hambledon Hunt and the Romsey Young Farmers to the Show, Romsey Scouts, Air Cadets and Sea Cadets. In terms of who attends, it's the whole community. There are farmers, animal breeders, falconers, taxidermists and artisan producers along with local citizens and out-of-towners. The Romsey Show has always been a popular destination for the whole family, children included. Chefs are also present thanks to the popular Hampshire Fare Skills Kitchen feature.
Past editions
The Romsey Show 2020
12.09.2020 - 13.09.2020
Cancelled because of COVID 19
How to get to The Romsey Show

On Foot
Southampton Airport – not advisable
Romsey Railway Station – via Station Rd/B3398, 11 mins

By Car
Southampton Airport – via M27, 16 mins
Romsey Railway Station – via Alma Rd/A3057 and B3398, 3 mins

By Public Transport
Southampton Airport – via South Western Railway, 29 mins
Romsey Railway Station – not available
Hotels
Venue