WATER TECHNOLOGY AND WATER MANAGEMENT FAIR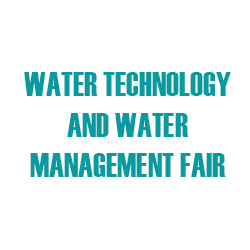 WATER TECHNOLOGY AND WATER MANAGEMENT FAIR
Netherlands , Amsterdam
Book Online for WATER TECHNOLOGY AND WATER MANAGEMENT FAIR
Book Now
WATER TECHNOLOGY AND WATER MANAGEMENT FAIR introduces attendees to the future of waste management, water and recycling on a global scale. The international trade fair tackles the most important ecological problems and unveils the latest technological advancements in Amsterdam in four day. More than 750 exhibitors are expected and thousands of international visitors, so better find the best online hotel booking with some help from GETA ltd.
GETA ltd knows how to arrange accommodation for travelling businesspeople and we work with numerous hotels in Amsterdam, which represent every price range, accommodation type and location in the city possible. What we need to find you suitable hotels for WATER TECHNOLOGY AND WATER MANAGEMENT FAIR is your budget and personal preferences. You can cut on commuting and reside in a comfortable room next to the exhibition centre for better networking chances or spend your trip in a peaceful corner in the outskirts to recharge. And you'll need all your energy as WATER TECHNOLOGY AND WATER MANAGEMENT FAIR has prepared a packed program complete with the Aquatech Innovation Awards, the Storm Water Pavilion, the BlueTech Innovation Pavilion and business meeting opportunities.
GETA ltd – your best chance for a successful business trip.
Past editions
WATER TECHNOLOGY AND WATER MANAGEMENT FAIR 2021
02.11.2021 - 05.11.2021
17,949
Total number of attendees
106
Represented countries
How to get to WATER TECHNOLOGY AND WATER MANAGEMENT FAIR

On Foot
from Amsterdam Centraal railway station it is an hour walk (4.5km) OR alternatively 26 min bike ride

By Car
from Amsterdam Centraal railway station = 16 min (6.4km)
from Amsterdam Airport Schiphol

By Public Transport
from Amsterdam Centraal railway station take M52 which will take you directly to the expo centre for 8 min (only 4 stops!)
from Amsterdam Airport Schiphol take train 5755 (Sprinter) for 2 stops to Amsterdam RAI Station and then walk another 8 min to the exhibition centre (a total ot 17 min journey)
Hotels
Venue