Sydney Showground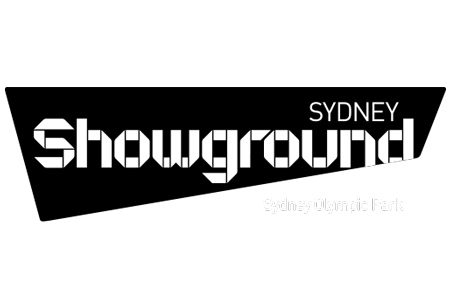 Sydney Showground
Address:
1 Showground Rd, Sydney Olympic Park NSW 2127, Australia
About The Venue
The Sydney Showground venue can be found in the geographic heart of Sydney, Australia. It is the venue and hire business of the RAS (Royal Agricultural Society), a non-profit organization focused on helping the agricultural prosperity of New South Wales. The Sydney Showground hosts more than 150 events per year including various business ones. An example of one such occurrence is the "Advanced Manufacturing Expo & Conference". Other example the "EB Games Expo", and the "Pregnancy, Babies and Children's Expo".
The Sydney Showground venue was founded in 1998. It has a total square space of 120000 m2 and can accommodate up to 73692 guests. The venue as mentioned before hosts quite an impressive number of events per year. The profits from each of the events is given by the RAS as support for the agriculture and rural communities of New South Wales. The venue offers quite a few advantages to event organizers. Each meeting area has state-of-the-art equipment and can be booked in combination with others. The venue staff has extensive experience in hosting events of various sizes. The Showground also has access to a parking space that can accommodate 10000 cars. The venue is furthermore within easy reach of Sydney Airport and Sydney Central Station.
How to get to Sydney Showground
Sydney Airport – Not Advisable
Sydney Central Station - Not Advisable
Sydney Airport – Via M4, 30 mins
Sydney Central Station – Via A4, 26 mins
Sydney Airport – Not advisable
Sydney Central Station – Not advisable
GET A FREE QUOTE
Looking for a hotel accommodation for particular trade show or exhibition.
Send us a general enquiry and we will find the best options for you