Working with our partners to ensure
a smooth travel to your business
Become a partner with us
Tap into the steady stream of business travelers GETA ltd can direct your way. We're always open to new partners in our network and considering we organize business trips to the most visited exhibitions and trade shows, you can be sure to experience a spike in attendance.
Global Exhibit and Travel Arrangements Ltd values all its partners highly, which is precisely why we're open to partnerships with international hotel chains and companies closely related to our business niche – world exhibitions and trade fairs.
We consider that our current partnerships in the fields of international hotel accommodation and trade fairs as well as the contracts which we have with numerous contractors are one of our advantages which we offer to all future partners. If you're interested in becoming a part of our partners program, please contact us at
[email protected]
or fill out the form above.
Our partners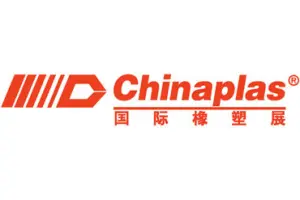 CHINAPLAS
https://www.chinaplasonline.com/
GETA ltd has entered in a strategic partnership with Adsale Exhibition Services Ltd, the organizer for CHINAPLAS. Our capacity will be in organizing business trips for trade visitors and exhibitors, who wish to attend the event from this point on and provide them with a tailored, fully customized travel service. This covers the flights to China, hotel accommodation, transportation on site and logistics where needed and in whatever capacity specified by the client. We have over a decade of experience working for clients of various sizes from small family-owned businesses to large corporations.
This partnership makes common sense as CHINAPLAS' chief mission has always been to bridge the large Asian markets in the rubber and plastics industry with the rest of the world. As a direct result of the hard work and effort of the organizers, CHINAPLAS has received endorsement by UFI, The Global Association of the Exhibition as a trustworthy event. In Europe specifically, the annual fair has been supported and promoted by EUROMAP (European Committee of Machinery Manufacturers for the Plastics & Rubber Industries). The 2019 edition marks three decades of the EUROMAP functioning as an exclusive sponsor in China.
In our capacity as a partner to CHINAPLAS, we're able to expand on our portfolio of services and deliver a truly unforgettable business trip for larger group. Let us introduce you to our exclusive offer for overseas delegations that number fifteen travelers and more. You receive a VIP treatment that starts with real VIP badges and express registration at Delegation Group Reception – all done in advance.
You gain free admission (for a ticket valued at RMB80 each, that's a great offer), a free copy of the show catalogue (if still in stock) and free access to VIP lounges and all that comes with them. We also ensure you receive a complimentary group photo, where you stand in front of a welcome banner. Finally, and this is done only by request, GETA ltd can arrange assistance when you decide to go on factory tours.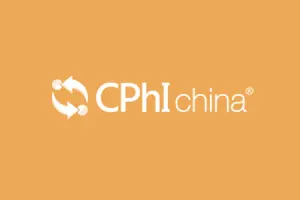 CPhI China
https://www.cphi.com/china/
GETA Ltd has exciting news for all pharmaceutical exhibitors eager to break into markets in Asia. We have become official partners with UBM Sinoexpo Ltd – the official organiser of CPhI China!
What does this mean for our clients? You receive free entry and a VIP upgrade for every delegate in your party. You receive your VIP badges, when a list with all delegates is submitted to the organiser by May 2020, and you will greatly enjoy the experience as VIP guests receive several privileges – access to the VIP lounge, a welcome gift, free refreshments and snacks and a free e-catalogue.
To make your time at CPhI China 2020 all the more enjoyable, the delegation receives passes for coach buses, which grant permission for buses to park temporarily for uploading and pick-ups.
GET A FREE QUOTE
Looking for a hotel accommodation for particular trade show or exhibition.
Send us a general enquiry and we will find the best options for you