Honest Testimonials
From Our Clients
Testimonials
Our Clients Feedback
Post your comment
MELITA GARACA
| MERIDIJAN PUTOVANJA NOR-SHIPPING 2011
So, regarding our cooperation during Nor-Shipping Oslo, we have only positive feedback from our clients about the services that have been booked through your company.
All prepaid services were delivered correctly.
We found your service efficient, you replied promptly with the offers, keeping us updated to changes, at disposal at any time and flexible regarding the changes and clients needs, specially keeping in mind that business travellers expect us to be very flexible and cooperative regarding adhoc situations and potential last minute changes . All together, it was a great organization and very professional job from your side. For sure we will use your services in the future as well.

Thank you very much for the great effort and support.
Regards,
Melita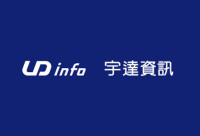 Great Location to go to London Excel. Fanfastic staff & fair room condition. Breakfast is just good enough for a busy day.
We will love to hear your comment too!
Share your thoughts about our services by filling the form