Take a Look at Our Blog for Latest News
and Topics About Exhibit Travel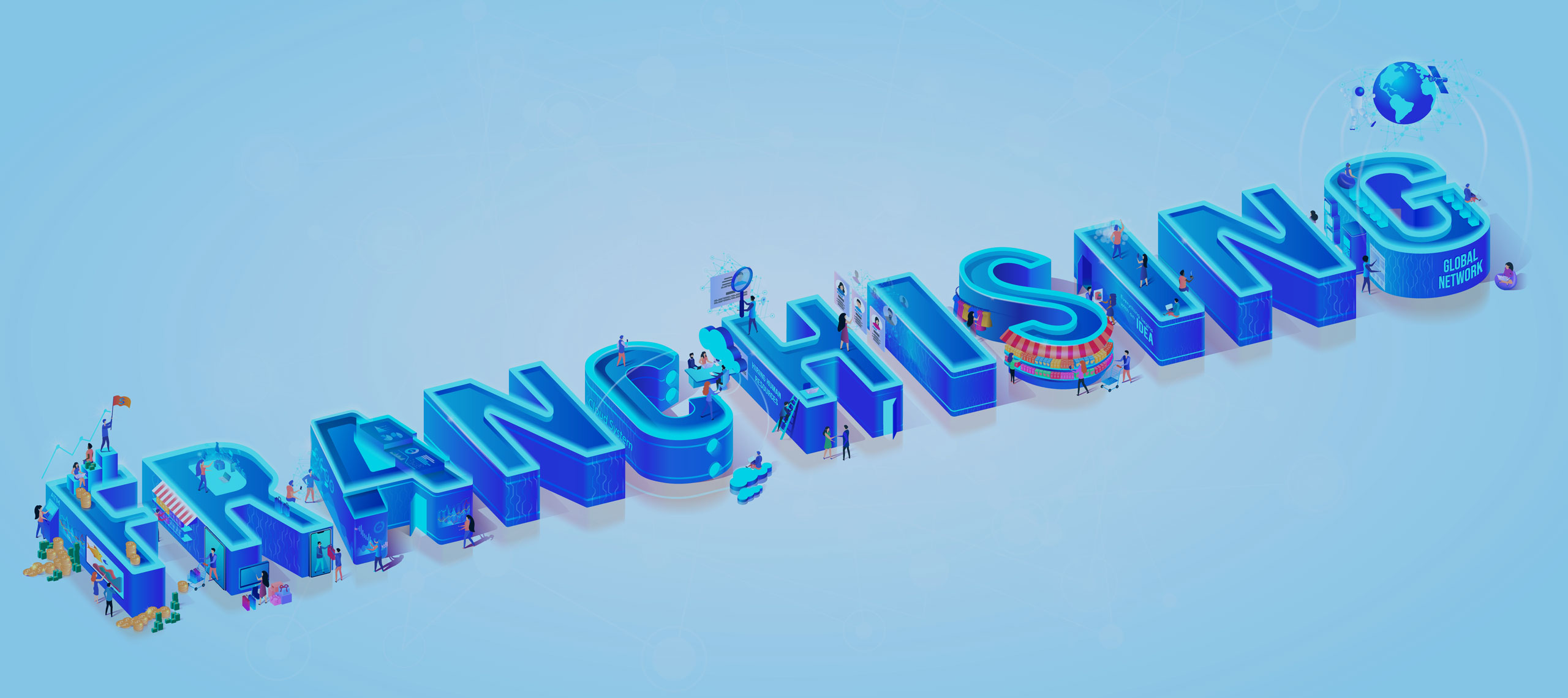 How to Use Trade Events as a Way to Grow Your Franchise
13 Nov 2019
The franchise industry is an interesting business model to look into from the standpoint of the fair industry. What franchisors sell is not a product nor a service, but rather the right for another firm to use specific branding to then sell a product or a service. Because of its curios nature, growing a franchise with new franchisees to join the corporate family is its own challenging beast.
In the days before the Internet, franchises relied on excellent reputation and the power of word of mouth and networking to spread around a territory. With the advent of digital technologies, this has slowly altered with the inclusion of websites to serve as your virtual calling card, making the franchise easily discoverable. Social media has also been highly effective in recruiting franchisees. In 2018 alone, social media has been attributed to being a successful channel for recruitment in about 40% of all cases asked for the BFA/NatWest Report, which creates a snapshot of the current landscape produced.
But we are not particularly interested by social media. It's exhibition events that draw our eye and the Report clearly states that 30% of franchisors within the territory of the UK have identified that exhibitions and other trade events have been more than beneficial in increasing their recruitments. Sadly, it's not specified whether the events in question are franchise-specific or industry-relevant, which are two distinct beasts in their own right. We are surprised that this number is not higher as a whole since there's no denying that trade events can do a lot for you in the short run:
Expose your brand to specific industry environment, which in on itself is valuable;
Laser focus your marketing efforts to an audience that's primed to invest money;
Shorten the sales conversion period by a significant margin and increase your chances of landing more franchisees at the same time, because you're meeting face to face.
Nevertheless, the somewhat prohibitive cost of certain internationally renowned events especially those that run longer than three days should make you stop and think about how to best approach trade fairs and exhibitions as a franchisor.
You Should Know 100% If Said Event Is Popular with Your Target Franchisee Already
As with all things in business, you need to dive deep into customer behavior to know whether you have a reason to target a specific event in the first place. In general, it's true to say that the pool of prospects starts to shrink the further down you move down the sales funnel. There may be a large number of target franchisees at the event, but the numbers grow thinner once you start answering questions like – how many of those will be interested in your brand? How many are looking to purchase at the moment? How many of those will be able to afford purchasing the rights?
This is why you need to identify the trade fairs and exhibitions frequented by the most potential franchisees in the first place to have a theoretical chance to earn out the money you've spent going to the event. To hit the mark on that every single time, you ought to have done the research and built an Ideal Franchisee Persona and understand their behavior ahead of time.
Earlier on, we talked about franchise-only expos versus industry-specific events. We want to give both the consideration and explain how both can be a good source for future business.
Franchise expos: Target leads who have the necessary budget to break into a new industry through a franchise. These leads usually wish to diversify their portfolio and dip their toes into a variety of industry sectors. These events often generate qualified leads in great numbers from the start, but are competitive by nature as you're positioned next to your direct competitors.
Trade shows: Tend to attract professionals, experts and buyers that are deeply invested in specific industry, which might open you to unsuspecting franchisees. However, this also depends on the type of industry you're in and what price point you are that can determine how likely it is to meet the right kind of visitors. Otherwise, you're saddled with the costs and not a big ROI.
You Budget Should Tell You If You Even Should Attend
A trade show regardless of size and importance generates sizeable costs. There's the promotional materials, staff-related expenses, trade show booth assembly, booth design, giveaways and that's just scratching the surface. Do the math well in advance before even buying tickets. What will the preliminary budget be (mind you that what you plan to spend is rarely what you actually spend; hint – you spend more) and how many sales would it take to cover those costs? Also ask yourself how likely is it to make those sales in the first place?
You Should Have a Grand Vision to Present Your Franchise
Know this – exhibitions are loud, bright and overwhelming as every booth is vying for attention. You should plan on how to stand out from the rest and what we have to offer as advice here is to turn your franchise into an experience. After all, that's what you're selling and you should know everything inside and out of your company, which in turn will allow you to translate it to a surely arresting trade show booth.
GET A FREE QUOTE
Looking for a hotel accommodation for particular trade show or exhibition.
Send us a general enquiry and we will find the best options for you