Take a Look at Our Blog for Latest News
and Topics About Exhibit Travel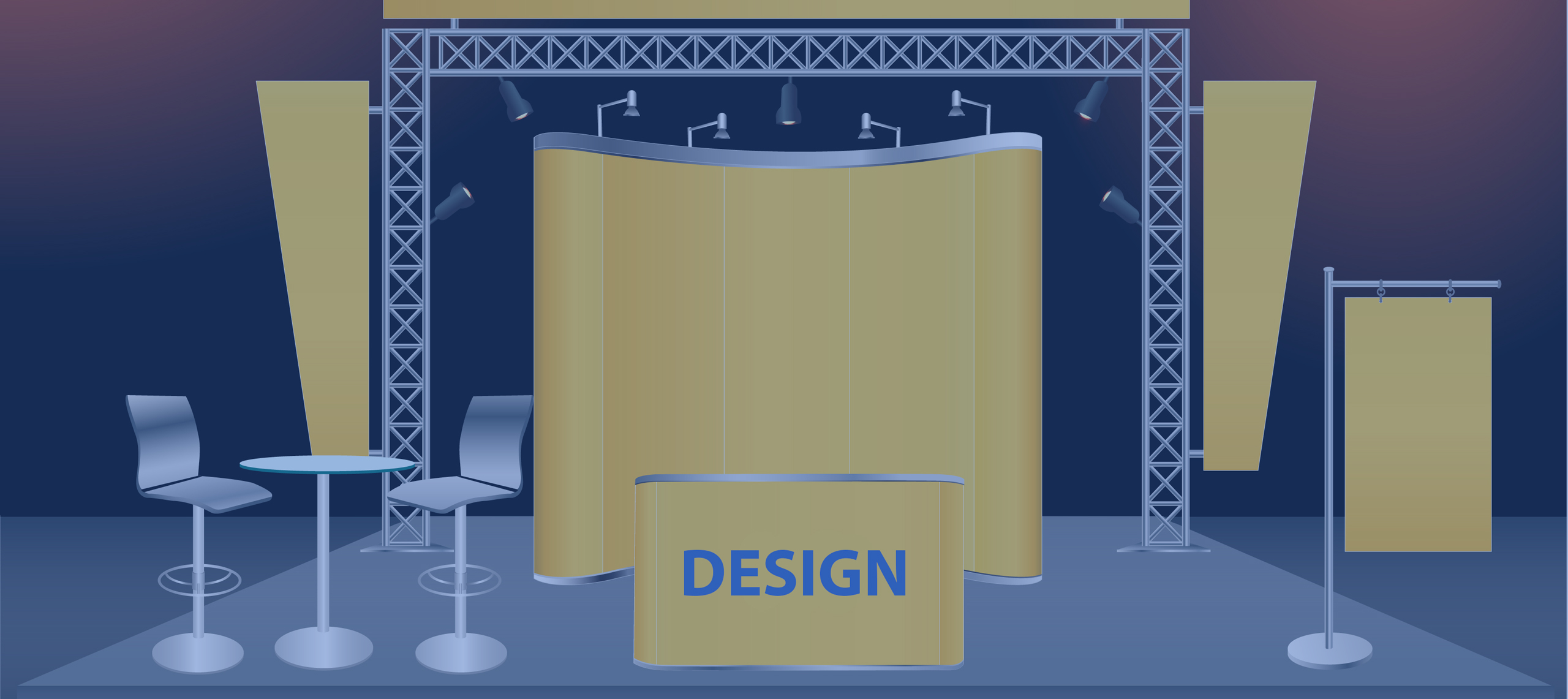 The 7 Essential Design Ideas for Your Trade Show Booth
30 Aug 2019
Trade show performance is determined not just by how your staff approaches visitors and delivers sales pitches, but how you have conceptualized your trade show booth. It's easy as to rent out the standard unit and plaster your branding in front. Does that sell? Does that stand out in the minds of your target audience? As might have guessed, we're leaning towards the negative. The design behind your exhibition stand should be haphazard and left to chance. To truly succeed in gaining a competitive edge in an already competitive environment (the biggest trade shows have brands from every major market fighting tooth and nail to grow their geographic reach).
We have prepared a short guide to help you focus your trade show booth design with precision for the best results every time.
Do You Have a Message You Want to Communicate?
You should approach every single exhibition with a concept. Do you have a specific message you want to convey? Is that message a more general one or tied with a specific shift in your company's direction? Does it have to do with a promotion or a product launch? Answer this question and you will head in the proper direction. We advise you to tie your message with a USP – an abbreviation that stands for Unique Selling Proposition. In short, the USP helps you stand out against all direct competitors as it answers the age-old question 'what makes you different and better than anyone else out there?' What's more it defines you in a lasting way, because it identifies what your brand stands for.
What Are You Doing to Be Memorable?
It's not enough to have the right message. You have to make it visible to all visitors to register and command attention. There's much that you can do to become memorable. Maybe you're going to invest in a different construction or shape. Maybe you're going to opt for a different material for the exhibition booth. Maybe you've chosen to add music or an activity or have an actor perform a skit or interact with trade visitors. You need to draw the senses to your booth instead of any other booth on the show floor. What this doesn't mean is to overburden your design or incorporate too many gimmicks at the same time. One bold decision is all it takes. Your product needs to stand on its own.
How Can Your Booth Be Visually Appealing?
When it comes to trade show booth design ideas, you have many creative decisions to make. These pertain to what color palette to incorporate, the promotional visuals that will go on the stand and any other medium available. Videos playing in the background are one of the classic ways to draw the eye in your direction. In recent years, interactive pieces that move also appeal to visitors as they are not just interesting to look at, but invite people to engage.
Do You Have the Most Strategic Place on the Show Floor?
Looks alone will not translate into foot traffic without strategic placement. Where are you direct competitors going to be located? Are you in a good spot near the centre or are you in the periphery? You can't leave booth placement to random chance. There's much to be gained from your position. This matters less when you're at a smaller trade show with less space and fewer competitors. By nature, those events allow for even distribution of traffic and higher rates of discovery as a whole.
Is Your Corporate Branding Visible & Identifiable?
In the design phase, it's fairly easy to forget that you're selling your company as a whole and you might end up with a beautiful booth that isn't necessarily recognizable as yours in the first place. Your branding should be on point from the company colors to your logo and slogan, if it's short and easy to fit in limited space. If you can spot your booth from afar in a sea of others, then you know you've done your job?
Have Your Provided the Adequate Lighting?
This question ties in with the previous point. Lighting guarantees people can see your booth's text and branding from afar. There are technical aspects here that vary from booth design to design, but there are some common questions that arise in every situation – What lights should be used? How many is too many? What is the best intensity to use? What is the best color? Should lighting be over or under?
Do You Have Enough Space for All the Elements and People?
You have to account how many people are going to man the booth and what capacity there is for visitors to stop by. In cases where you have the budget to include props, promotional materials and other elements, this step is crucial, because you don't want to cram your staff in close quarters and limit how many potential buyers you can service at a time. This final question is about creating the right user experience so that your team can move freely and do their job, while visitors can come and enjoy your company without overhearing other conversations or fighting for space.
GET A FREE QUOTE
Looking for a hotel accommodation for particular trade show or exhibition.
Send us a general enquiry and we will find the best options for you