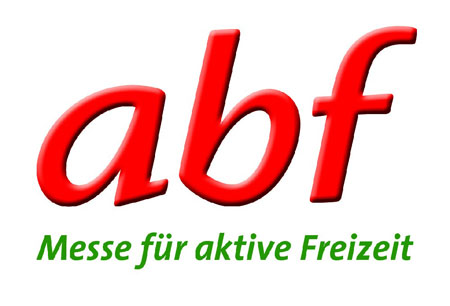 abf
Hannover, Germany
Event Update
At present, organisers are preparing for the 2024 live edition. The event will take place between 31.01.2024-04.02.2024. There will not strict COVID-19 protective measures in place at Messe Hannover. This is due to the removal of the country's pandemic-related restrictions.
A Brief Overview of abf
abf is at the heart of the German travel, outdoor activity and leisure industry. This trade show has been a major engine for local and international exhibitors to sell products and grow their influence in the region. Every edition brings colourful booths and events taking place. Visitors can see where to travel next, how to get there and what essentials they should buy whether they want to stay near home or travel to faraway lands.
GETA ltd manages a large database with hotel offers over the whole city to satisfy every need and reach every standard. You want a hotel room that falls within your price range? A hotel room that sits close to Messe Hannover? A hotel that has access to public transport? Find it all with GETA ltd. Our hotel services for abf are completely custom and affordable. You can have your booking done in a day and make killer savings.
Why Your Visit Is Worth It
Have a good look at the market and find out what your target customers think about your offering. At abf, you have the perfect environment to sell products and get firsthand experience as to what customers want right now. It's the right way to start the new year:
700+ international exhibitors

91,000+ international visitors

100,000+ sq. metres of exhibition space

85% of the exhibitors will recommend the abf trade fair to others
Industry Relevance
abf, the exhibition for active leisure, has been a stable and highly anticipated event since its inaugural edition in 1978. Held annually in early February at Messe Hannover in Hannover, Germany, abf has become the go-to platform for outdoor enthusiasts and travellers to kickstart their year with exciting purchases and vacation planning.
Spanning across the expansive exhibition centre, abf showcases five distinct themed zones, each catering to different sectors and interests. The zones include travel and vacation, bicycle and outdoor, caravanning and camping, auto and accessories, and active and fit. This diverse range ensures that exhibitors from various industries can showcase their products and services, meeting the needs of a wide audience.
Visitors to abf can expect to find everything from e-scooters and caravans to camping gear and fitness clothing. What sets abf apart is its focus on visitor engagement. Attendees have the opportunity to test ride bikes on ramps and try out paddleboards in pools, creating an interactive and immersive experience.
The exhibition's comprehensive coverage of leisure-related topics is showcased through its three genres: Travel & Holiday, Caravan & Camping, and Active & Fit. The Caravanning & Camping area, in particular, hosts the largest caravan exhibition in northern Germany, featuring a wide range of products from entry-level models to luxurious mobile homes and accessories. The Active & Fit area focuses on sports and fitness, with cycling and water sports taking center stage. The growing importance of e-bikes is also evident at abf, with a dedicated test track inviting visitors to experience these innovative modes of transportation.
Here's the full product portfolio:
Active & Fit:

Sports stores & sporting goods manufacturers, sportswear & equipment, trend sports, health, clubs & associations

Travel & Vacation:

Tour operators & travel agencies, tourism associations & tourist boards, cruise operators, hotels, leisure facilities & vacation homes, joint stand: Nordic countries, active & adventure travel, luggage & accessories, campsites, culinary arts

Bike & Outdoor:

Bike & Accessories, Water Sports, Clothing & Equipment, Outdoor Sports & Accessories, Navigation

Caravaning & Camping:

Caravans & motorhomes, tents & camping articles, campsites & travel providers, information & advice, technology & equipment, mobile home, ideal partner: DCC

Automobile & Mobility:

Automobiles, two-wheelers, (electric) micro-vehicles, mobility concepts, charging technologies, accessories

Vanlife

: Box vans & campervans, tents, camping goods & accessories, camping sites & travel providers, information & advice, technology & equipment, everything for the professional and DIY expansion.
abf is not only a marketplace for leisure and entertainment but also a platform for driving business and innovation. Decision-makers and influential buyers from various industries attend each edition, fostering fruitful B2C connections and paving the way for new advancements. The 2024 edition of abf promises an exciting supporting program, including join-in activities for kids and the ICAROS Fitness Challenge for fitness enthusiasts, adding even more excitement and engagement to the event.
Who Are You Going to Meet?
abf has become a hotspot for travel enthusiasts, active sports enthusiasts, caravanning fans and bike lovers, making it a must-attend event for businesses in these sectors. It offers a unique blend of shopping, exploration, hands-on activities and unforgettable experiences. Exhibitors have the chance to connect with a diverse and enthusiastic audience, driving promising business opportunities.
The main objective of abf is to introduce supply to demand, and in this case, it is the public. Visitors are adventurers, couples and families looking for their next great time out in the wild or abroad. They are researching their options, looking at trends and making small purchases. Organisers have calculated that on average, a person spends around EUR 1,095.50 at abf. The brands at Abf are both big and small. The automotive sector has some bigger names like Adria, Dethleffs, Concorde, Hymer, Mercedes, VW, T @ B and KNAUS.
Additional Value of Attending
Shopping and product research are only one dimension to abf. Organisers encourage participation from visitors and have included dynamic events to promote personal fitness. bellicon JUMPING Fitness is a dynamic and invigorating fitness concept that takes place on bellicon mini trampolines. It has gained popularity as an effective and enjoyable workout that activates up to 400 muscles, offering a perfect balance to the demands of everyday life. At abf 2023, a special event was organised for fitness enthusiasts to experience the power of bellicon JUMPING.
In addition to bellicon JUMPING, abf also offered immersive virtual reality experiences through the ICAROS Fitness Challenge. Grube-Event, a prominent exhibitor, presented a dedicated area of 300 square metres, showcasing the latest advancements in VR gaming and VR sports. Visitors had the chance to explore the world of virtual reality and engage in various interactive experiences.
Past editions
abf 2023
01.02.2023 - 05.02.2023
82%
of the visitors would attend the next edition
87%
of the visiting would recommend the event to others
abf 2021
10.02.2021 - 14.02.2021
Cancelled because of COVID-19
abf 2020
29.01.2020 - 02.02.2020
35,000
SQ M of Exhibition Area
How to get to abf

On Foot
from Hbf ~35 min with a bike
1h 20 min bike ride

By Car
From Haptbahnhof there are ony 20 to 30 min with a car
From Hannover Aiport via A2 for 30 min

By Public Transport
From Hbf - S4 to Messe Hanover/Laatzen for 23 min OR take U1, U2 or U8 for 30 to 40 min
From Hannover Aiport take S5 to Hbf and then U8 to Hannover, Messe/Nord (1h 10 min)