abf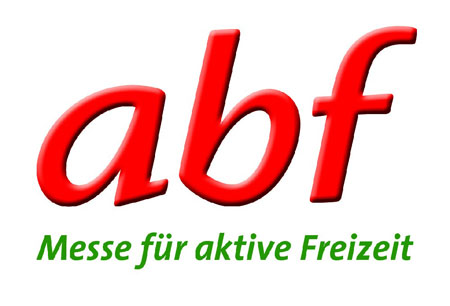 abf
Germany , Hannover
The Latest News on COVID-19
After its cancellation in 2021, Abf was intent on returning to Hannover, Germany, in early February 2022. Yet, due to the increased infection rates caused by Omicron, Deutsche Messe has opted for the difficult decision to cancel the 2022 event. At present, organisers are preparing for the 2023 live edition. The event will take place between 1.02.2023 - 5.02.2023. There will be strict COVID-19 protective measures in place at Messe Hannover, and organisers are following the local government regulations on how to safely host a trade event. Among the implemented measures will be the 3G admittance policy. Attendants must show before entering the venue documents such as proof of recovery. Because of the instated travel restrictions, such documents must be presented upon arrival in the country as well.
A Brief Overview of abf
abf is at the heart of the German travel, outdoor activity and leisure industry. This trade show has been a major engine for local and international exhibitors to sell products and grow their influence in the region. Every edition brings colorful booths and events taking place. Visitors can see where to travel next, how to get there and what essentials they should buy whether they want to stay near home or travel to faraway lands.
GETA ltd manages a large database with hotel offers over the whole city to satisfy every need and reach every standard. You want a hotel room that falls within your price range? A hotel room that sits close to Messe Hannover? A hotel that has access to public transport? Find it all with GETA ltd. Our hotel services for abf are completely custom and affordable. You can have your booking done in a day and make killer savings.
Why Your Visit Is Worth It
Have a good look at the market and find out what your target customers think about your offering. At abf, you have the perfect environment to sell products and get firsthand experience as to what customers want right now. It's the right way to start the new year:
• 700+ international exhibitors
• 91,000+ international visitors
• 100,000+ sq. metres of exhibition space
• 85% of the exhibitors will recommend the abf trade fair to others
Industry Relevance
The very first edition of abf was put together in 1978, which is a good sign this trade show is very stable and continues to attract people. It arrives every year in early February at Messe Hannover in Hannover, Germany and serves as the busiest platform for purchases and vacation planning for outdoors enthusiasts and travelers. abf is the right way to start the year and satisfies the needs of exhibitors in every related sector. The exhibition centre houses five distinct themed zones – travel and vacation, bicycle and outdoor, caravanning and camping, auto and accessories, active and fit. As such you get everything from e-scooters and caravans to camping gear and fitness clothing. The best part is that abf is all about involving visitors, so you can test bikes on ramps and paddle boards in pools.
Who Are You Going to Meet?
The main objective of Abf is to introduce supply to demand, and in this case, it is the public. Visitors are adventurers, couples, and families looking for their next great time out in the wild or abroad. They are researching their options, looking at trends and making small purchases. Organisers have calculated that on average, a person spends around EUR 1,095.50 at Abf. The brands at Abf are both big and small. The automotive sector has some bigger names like Adria, Dethleffs, Concorde, Hymer, Mercedes, VW, T @ B and KNAUS.
Past editions
abf 2021
10.02.2021 - 14.02.2021
Cancelled because of COVID-19
abf 2020
29.01.2020 - 02.02.2020
35,000
SQ M of Exhibition Area
How to get to abf

On Foot
from Hbf ~35 min with a bike
1h 20 min bike ride

By Car
From Haptbahnhof there are ony 20 to 30 min with a car
From Hannover Aiport via A2 for 30 min

By Public Transport
From Hbf - S4 to Messe Hanover/Laatzen for 23 min OR take U1, U2 or U8 for 30 to 40 min
From Hannover Aiport take S5 to Hbf and then U8 to Hannover, Messe/Nord (1h 10 min)
Hotels
Venue